DREYFOOS AND BAK JAZZ BANDS PLAY OUT MEYER HALL
Meyer Hall was filled with the harmony of saxophones, trumpets, and trombones, accompanied by bass, drums, piano, guitar, and even Bak Middle School of the Arts musicians in multiple jazz pieces. On Nov. 6 at 6:30 p.m., Jazz performed at its second jazz concert of the year.   
"Being a part of the jazz concert is a way to express myself with other people around me and create something," band senior Benjamin Carroll said. "Making the audience feel something and playing with others is my favorite part."
For the annual fall concert, musicians from Bak were invited to participate. The middle school band students performed first, opening with the song "Orange Sherbert" by Sammy Nestico. Bak band director Kevin Cripanuk conducted them through three pieces before the Dreyfoos students entered the stage. 
"They prepare their own tunes and [were] our guests tonight," band director Evan Rogovin said.
Zero Hour Jazz, the younger group of the two Dreyfoos ensembles, played before Jazz Ensemble One. They performed three pieces, including "Shuffle" by Brett Zvacek. 
"[The group includes] five saxophones, five trombones, [and] five trumpets," Mr. Rogovin said. "[It also has] a rhythm section, which includes a bass guitar, a rhythm guitar, piano, drums, and auxiliary percussion."
With a setlist of around an hour, the concert featured a variety of tunes such as the upbeat melody "Love For Sale" by Cole Porter, the Latin toon "Recorda Me" by Joe Henderson, and "In a Mellow Tone" by Duke Ellington. 
"The music is all similar because the music is all about feeling," band junior Adam Lord said. "To me, jazz is one of the ultimate forms of the human experience."
To prepare for performance day, musicians have rehearsed during each band class since late September. 
"We prepare so much in the time leading up to a concert, so during the show my mind kind of blanks, and I just try to have a good time," band senior Gabriel Ortega said.
In addition to showcasing the collaboration between students, the concert highlighted individual musical talents within the department. Between songs, the directors announced the different players in each group of the ensemble and recognized those who would be soloing. 
"A solo is the one short moment in a piece where you can 'let loose' in a way," alto saxophone soloist and band senior David Galli said. "You spend so much time practicing and rehearsing perfection in the rest of the tune, but the solo is where you give your own personality to the product. What's cool about your peers cheering you on is that it is all in the moment, unlike any other art. They listen for what they like and can relate to and express it right on stage."
For students, being a part of a jazz ensemble helps to build a community among student musicians, allowing them to find their own definitions of what it means to play music. 
"To me, jazz is kind of a funny word. The thing about jazz is that it's used so much in pop culture that it doesn't really mean much [anymore]," Galli said. "Jazz is a four-letter word, but what else is it? Is it a lifestyle? Is it a music genre? There's a new movement called BAM, which stands for Black American music, and it acknowledges where the music actually came from, which is important to the original African American traditions."
The band department finished its series of concerts last week on Nov. 8 at 6:30 p.m. in Meyer Hall, in honor of Veterans Day.
About the Writers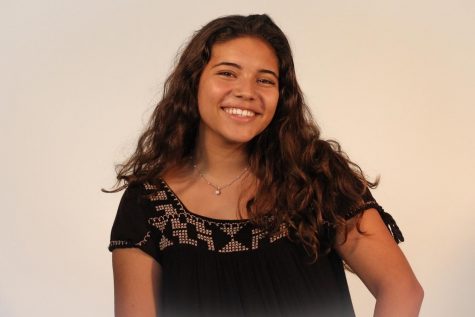 Anamaria Navarrete, Assistant Managing Editor
Communications senior Anamaria Navarrete is a third-year staffer for The Muse and an assistant managing editor. She enjoys all sorts of music and is very...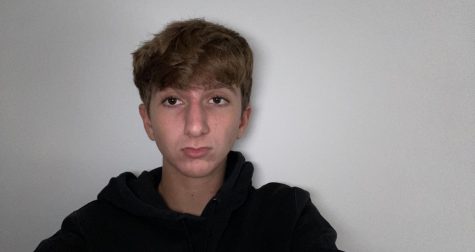 Dorian VanCoppenolle, Multimedia Staffer
Dorian VanCoppenolle is a second-year multimedia staffer. You can always find him at Duffy's or at home on Sunday watching the Patriots. He enjoys watching...