A RITE OF PASSAGE: THE SENIOR SOLO SHOWCASE
At the dance department's annual Senior Solo Showcase, there's no dancer left behind. Dance seniors Rachel Abelenda and Dominique Toresco began the show with an impromptu chair dance to "Waltz in A Minor" by Chopin, even though Toresco was recovering from knee surgery she had undergone two weeks before, and Abelenda had suffered two acute stress fractures in her lower spine.
"But no pity here," Abelenda said to the audience. "We're strong."
The show opened on Oct. 11 in the Brandt Black Box Theatre as a celebration of the senior class' growth, featuring solos that students used to audition for colleges and the national YoungArts competition. Dance teacher Garry Lewis described the performance as "a joy to watch."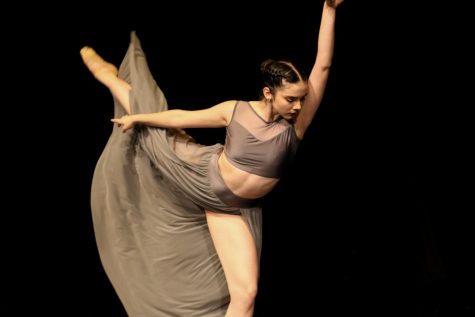 "For me, [the best part of this show] is seeing these young people blossom into these wonderful dancers, and from freshman year to senior year, the growth and the confidence and the drive and the passion they behold," Mr. Lewis said. "Sometimes you get a little teary-eyed. Well, I do. I hide it a lot, but I do get a bit emotional because I've seen them grow up before my eyes."
Since entering high school, dance senior Carly Bocchino has discovered her style: "weird, raw, quirky, contemporary," seen in her performance of "Room Full of Teeth," a dance set to the sounds of eight voices breathing.
"I like it because I get to challenge myself out of my comfort zone," Bocchino said. "As cheesy as it sounds, I found myself, and I know exactly what I want to pursue."
The night's performances contained an array of styles and sounds, ranging from dance senior C'yi Baptiste's "Whispering," a modern piece she choreographed herself, to dance senior Madison Bourque's "Diana and Actaeon," with each arabesque punctuating the trill of a flute.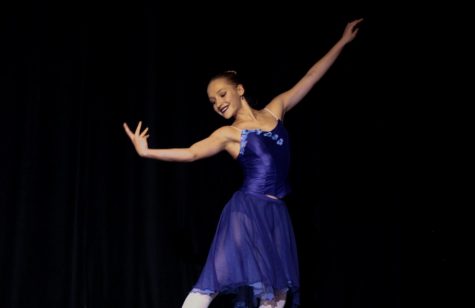 "I got a little choked up watching Madison," Bourque's grandmother Nancy Jones said. "I hate to see it end for her, and I'll really be sad when [she graduates]. It's been a wonderful experience being grandparents here."
For years, the showcase has been a "rite of passage" for seniors. Now, "they're ready to blossom and go out into the world," Mr. Lewis said. Dance senior Ryan Jaffe performed "Dreaming," his YoungArts audition piece, which was choreographed for him by Ailey II director Troy Powell.
"Since freshman year, I've heard of the Senior Solo Showcase," Jaffe said. "Finally being here and actually performing is sad, but it's exciting because I'm starting a journey to a different part of my life."
About the Writer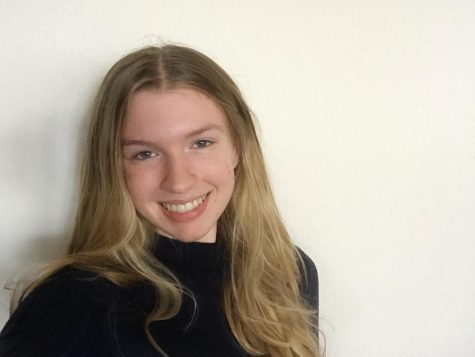 Emma Garrett,
Emma Garrett is a third-year staffer and the co-editor-in-chief on The Muse. When she's not writing, she's reading whatever she can get her hands on,...