IMPROM9TU CONCERT SELLS OUT THREE NIGHTS IN A ROW
A night at Impromptu is anything but a typical piano performance, as it includes the following quirks: not one, but two Elton Johns wearing brocade jackets and chunky rhinestone glasses, Thor playing the cello, a five-piece rock band playing the iCarly theme song, and piano junior Izumi Yasuda playing completely blind—under a Darth Vader mask.
After opening night on Oct. 3 at 6:00 p.m. in the Brandt Black Box Theatre, the spirit of the concert remained vibrant throughout its ninth anniversary run. Tickets sold out on all three nights.
"It really stays true to the spirit of what we wanted," Impromptu founder and piano alumna Savannah Flak ('13) said. "There's something for everyone in the audience. There's at least one song that they can really connect to."
Piano sophomore Kenneth Prochette enjoyed Impromptu because it allowed him to play music without the pressure of a classroom.
"Everything else [beyond Impromptu] is technical in music," Prochette said. "You have to make sure everything is perfect. [At this concert,] you can just choose to express yourself however you want. You're not graded on what you want to do."
For piano junior Cristina Lindner, Impromptu was an opportunity to try a more modern musical style alongside piano junior Mariele Sabat. Together, they performed a medley from "Mamma Mia," ending the piece with a spinning disco ball that cast golden light around the theater.
"It's not just classical music and music that no one knows," Lindner said. "Everyone gets really into it, and it's also a surprise since you don't [always] know what songs people are playing."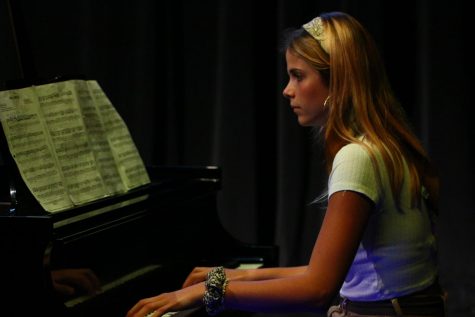 Lindner's father Richard Lindner was "very proud" when he saw his daughter perform and plans to attend Impromptu every year.
"[I liked] the creativity, variety, and how the kids read in their own style," Mr. Lindner said. "It's just amazing [how the students] use their skills to make [the songs] better."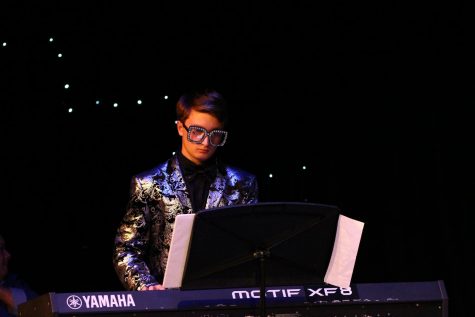 The closing performance of "Super Smash Bros" by piano juniors Ethan Cheung, Jason Ibalarrosa (who composed the piece), David Liu, and Keandre Monleon, began developing as early as last summer. Each year, the group has performed together. 
"I hope that [the audience] realizes that music can do a lot of things," Liu said, "and that you can have fun playing music as well. I hope that people were inspired."
This year's Impromptu closed on Oct. 5, though students like piano sophomore Maxine Nguyen are already planning on performing at the concert "every year." 
About the Writer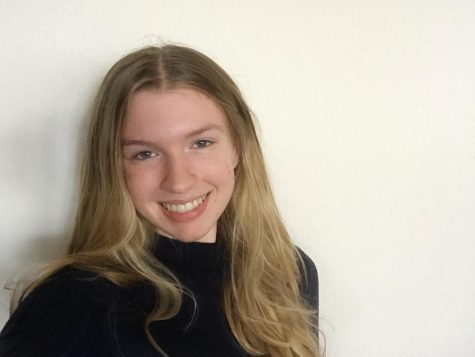 Emma Garrett,
Emma Garrett is a third-year staffer and the co-editor-in-chief on The Muse. When she's not writing, she's reading whatever she can get her hands on,...