THE PERSON BEHIND THE "PRODIGY": MATTHEW HAKKARAINEN AND THE SUMMER SERENADE
When strings alumnus Matthew Hakkarainen ('18) plays his violin, people stop to listen. Then, they cry.
On Thursday, August 29 at 6:30 p.m. in the Brandt Black Box Theater, it was so quiet that Hakkarainen's shoes cut through the air as they squeaked against the floor. As the first sonata began, Hakkarainen's bow was freed from all tension, a smooth needle piercing the silken silence. People—including accompanist and Steinway artist Tao Lin—nodded, bobbed, smiled, and even teared up as Hakkarainen's rich, seamless melodies kicked off the Summer Serenade concert. 
"This is a centuries-old art that we're doing, and when you're playing pieces by amazing composers—Mozart, Bach—you just think it's amazing," Hakkarainen said. "They lived so many hundreds of years ago, and yet their music is still so significant and so amazing. Honestly, that feeling is what propels me to work as hard as I can, because I want to give those pieces justice, and at the same time, do the best that I can do to continue the tradition."
Since graduating as the Class of 2018 salutatorian, Hakkarainen has pursued music around the globe, from international competitions to a spot at the Curtis Institute of Music. Not only does the Summer Serenade concert serve as preparation for his next competition (the International LOUIS SPOHR Competition for Young Violinists), but it also gives him a chance to "show a small token of [his] appreciation" to Dreyfoos and to "inspire [students] to never give up and keep working hard."
"The future is quite bright for classical music, and hopefully, in the future, I can and my peers can encourage the next generation to follow," Hakkarainen said.
Hakkarainen began violin lessons as a young child. His mother, Gloria Hakkarainen, said she "just wanted to have some music [to listen to]," but as he grew older, his skills became apparent. 
"The real shocker was when he went to the Florida Federation of Music Clubs, and there were 64 kids doing ['Twinkle, Twinkle, Little Star']," Mrs. Hakkarainen said. "When he played—it was just the whole room—I'll never forget, it was like they were holding their breath [for this] little kid playing. And we, of course, heard the twinkle so many times, but it was just the way he played it. Everyone was coming to me afterward going, '[Who's] his teacher?' I felt like saying 'no, it's not the teacher. It's really just him.'"
When Hakkarainen was 9 years old, he was invited to study at Indiana University under Professor of Music (Violin) Mauricio Fuks. He has also won numerous state, national, and international competitions. At 14, the Sun Sentinel called him a "prodigy," but for him, it's always been about the music alone.
"Honestly, I try not to think of any of those sorts of labels for myself. I think it's more important to focus on doing the best that I can do," Hakkarainen said. "[Music] really is one of the great equalizers. Everyone who walks into an audition, they're behind a screen, and the judges don't know who you are. It's just about, 'How do you sound?'"
Hakkarainen returned to Dreyfoos to hone his skills, and he credits much of his opportunities to the formative education he received.
"I really treasured my time at Dreyfoos […] There are just so many different memories that bring me a lot of joy," Hakkarainen said, "so I'm really happy to be coming back."
In the Brandt Black Box Theater, Hakkarainen was able to reconnect in more ways than one. He and Mr. Lin "have known each other for forever," Mr. Lin said. When they came together to perform, like in Mozart's Sonata in A major K. 526, their voices came together.
"Everyone is already kind of just biologically different: We all have different heartbeats, a different sense of pause," Mr. Lin said. "So, I try not to intentionally act or play differently. Stay honest with yourself, your own feelings. Give it what you feel the piece should speak."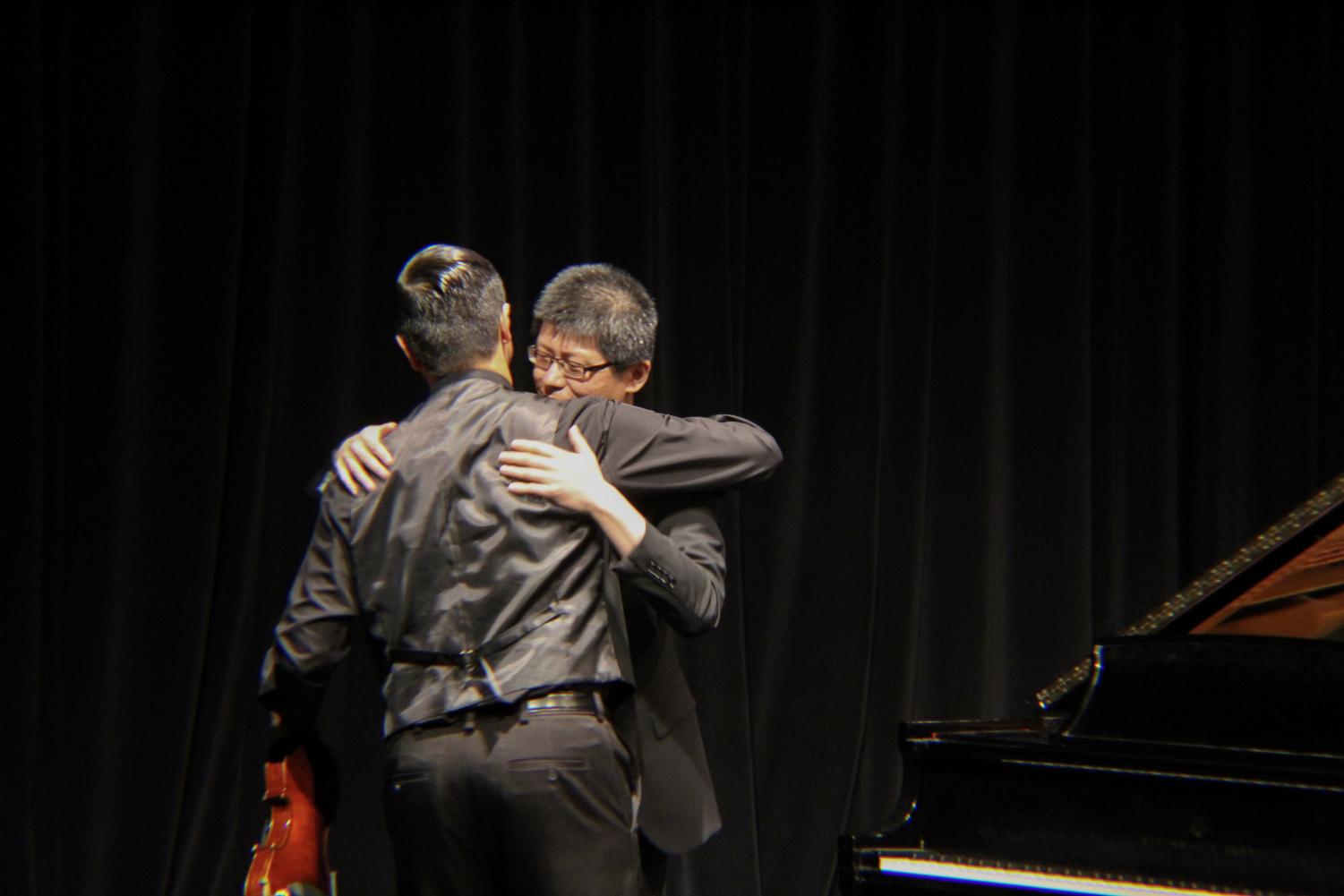 For those who watched Hakkarainen grow as an artist, the performance was particularly touching.
"He's always been amazing," said Kristin Lidinsky, School of the Arts Foundation Executive Director, "but I could tell he's really mature. Every time I see him, he just amazes me more."
To listen to Matthew Hakkarainen's setlist, check out our playlist.
About the Writer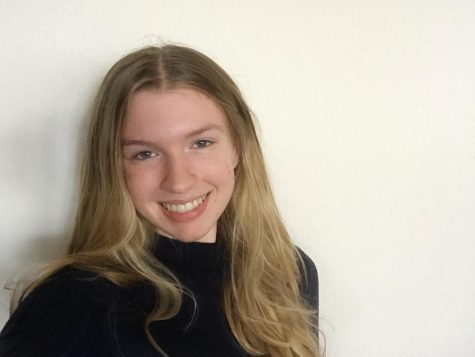 Emma Garrett,
Emma Garrett is a third-year staffer and the co-editor-in-chief on The Muse. When she's not writing, she's reading whatever she can get her hands on,...