FINALISTS IN STUDENT SHOWCASE OF FILMS
COMMUNICATIONS SENIOR AWARDED BURT REYNOLDS SCHOLARSHIP AT STUDENT SHOWCASE OF FILMS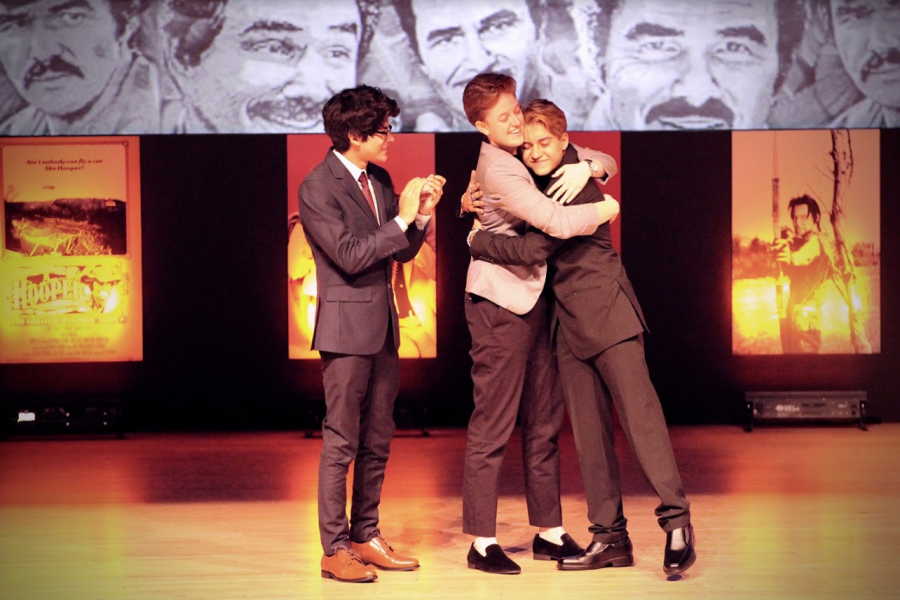 Months after the passing of well-known Hollywood actor and director Burt Reynolds, his nearly 20-year-old scholarship continues his legacy of supporting students seeking a career in the film and television industry. This year, two Dreyfoos seniors were among the four finalists in the running to take it home.
Communication seniors Valerie Betts and Roberto Torres took the stage as finalists in the Burt Reynolds Scholarship Fund portion of the 24th annual Palm Beaches Student Showcase of Films. Over 60 communications students from Dreyfoos visited the red carpet award show on April 5 at the Keith C. and Elaine Johnson Wold Performing Arts Center at Lynn University. The SSOF is the largest statewide film competition and awards show for Florida student filmmakers, writers, graphic design, and digital media artists.
"I think it's a great opportunity for students to see their peers awarded for hard work," communications teacher Ruby Hernandez said. "While there is a financial incentive for these awards, especially the scholarship, I think [it] gives student filmmakers something to work toward and to feel that they are achieving."
The SSOF was hosted by actor and entertainer Frank Licari and was judged by a panel of global industry professionals. The event was open to all students and teachers in Florida with a mission to "grow the talent found within Florida's award-winning educational programs." The show itself was free to enter and awarded over $15,000 in cash, scholarships, and prizes, the most famous of which was in the name of Burt Reynolds.
"I was ecstatic when I found out that Roberto and I were finalists," Betts said. "We [got] to ride in a limo to our interview and walk the red carpet at the award show. It was truly my first taste of any sort of stardom."
Almost 300 prospective applicants for the Burt Reynolds Scholarship were required to submit a resumé, a demo reel, a list of colleges they were applying to, and an essay to be evaluated by a panel of judges. The four finalists were invited to meet at the Maltz Jupiter Theatre on March 4 for an interview with industry professionals who would later hand out the scholarship.
"I feel like in every other film contest, they look at your work as a piece. In this specific category, they look at you as an artist. They look at who you are and what you're doing with your work," Torres said. "They want to know what makes you different. I really enjoy that because I feel that a lot of times, people judge the movie without really knowing what's going on with the artist's mind."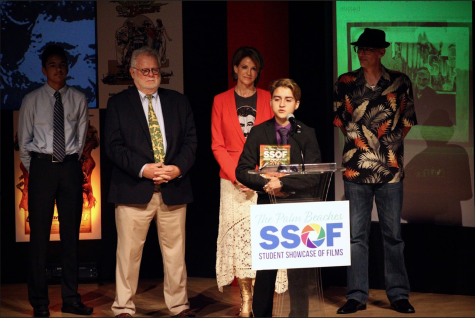 More than 700 attendees watched as the judges called the four finalists on stage. Betts and Torres stood with the other finalists from G-Star School of the Arts and Palm Beach Gardens High School.
"I was so proud to see our students up there," Ms. Hernandez said. "To go from a previous scholarship recipient to a teacher, it was such a huge honor for me to feel that same energy and hope to be a future filmmaker, and to be able to see the possibility of a future career."
Torres took home the award with abundant support from the audience and the other nominees. In lieu of flowers, Mr. Reynolds' family asked for donations to be made to the Burt Reynolds Scholarship Fund. As a result, his family was able to offer an "increased scholarship" from the previous $3,000 to $5,000.
"It's what I love to do," Torres said. "When we put our hearts into our work, we need to put it out there, and getting recognized for something you love to do is really flattering. Getting experiences like this totally changes you as an artist."
About the Writer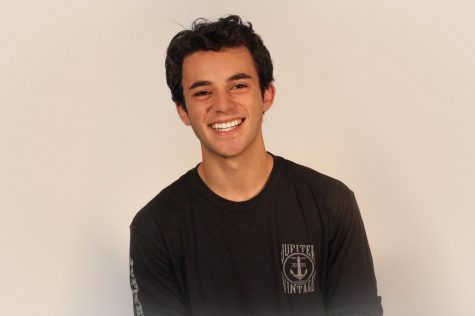 Adam Goldstick, Photo Editor
Communications junior Adam Goldstick is a second-year member of The Muse. For as long as he can remember, Adam has enjoyed telling stories, originally...