STREAMING CANVAS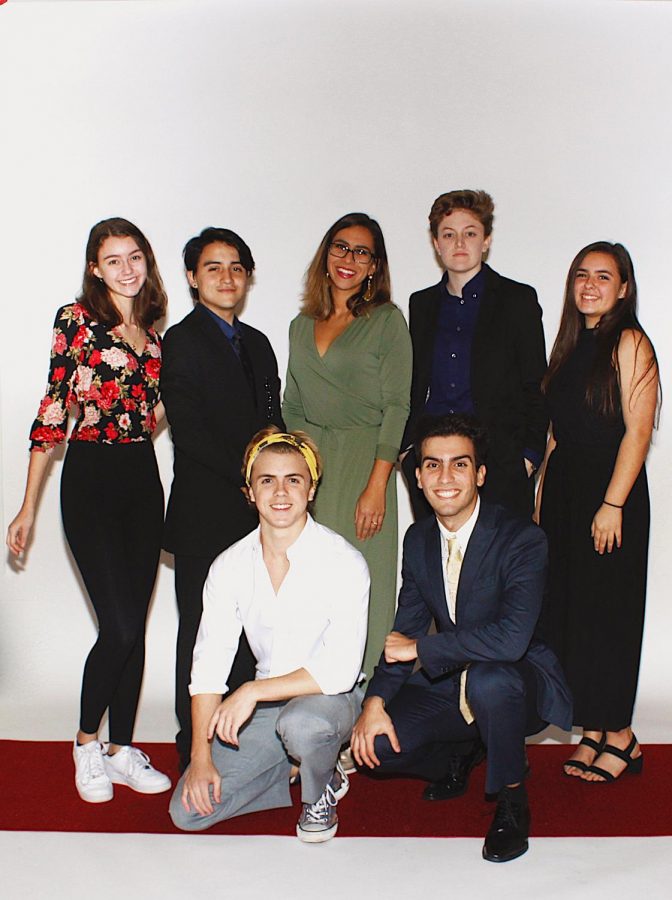 Meyer Hall buzzed with excitement as guests filed in and took their seats for the show. Attendees and featured artists were immersed in school culture through expressive films that captured every facet of Dreyfoos. With content from documentaries to lighthearted short films, Streaming Canvas gave students an opportunity to take pride in their work and showcase it to the community.
On Friday, March 8, students, parents, and faculty came together for Dreyfoos Film Association's annual Streaming Canvas Film Festival.  Months prior, Film Association members began promoting the festival, selling t-shirts and soliciting for advertisements; they even created a logo to publicize the event. While the Association is overseen by communications teacher Ruby Hernandez, the production of Streaming Canvas is a collaborative endeavor, requiring effort from both students and staff.
"The Film Association is in charge of running the event, from creating the decorations [to] putting up the decorations [to] helping to choose the films, cutting down the films, [and] putting the timeline together: everything technical," Ms. Hernandez said.
Being that 26 films were showcased in this year's festival, the accepted films were chosen through a selective process. Submissions were open to students of all grade levels, skill sets, and majors, encouraging participation among the entire student body.
"[The festival] is an open submission, and myself and our artists in residence sit down and go through the films. Then, they're selected based on many factors: whether they're school appropriate, whether they tell a complete story, and, of course, if they're compelling," Ms. Hernandez said.  "We never take all of the submissions. It's very competitive, but I like to encourage people who did not get in this year to resubmit next year."
Walking into the Meyer Hall lobby, there was a sense of pride and accomplishment filling the room. Filmmakers and their supporters walked the "red carpet," posing for pictures with family and friends as they celebrated their success.
"The most rewarding part of the night is at the end of the show, to see how rewarding it is for all the students whose films were edited," Ms. Hernandez said. "To see their parents, relatives, and friends who've shown up to be supportive of them and who have just really enjoyed watching student films. That's the most rewarding part for all of us."
Throughout the duration of the show, a consistent wave of applause sounded through the theater as film after film evoked laughter, tears, and apprehension from the audience. Each piece possessed its own unique story, style, and tone, setting it apart from its predecessors and inviting attendees to contemplate its implications within the few minutes it was screened.
"I love seeing the looks on everybody's faces when they see the films, whether that's when they're scared of [communications senior] Roberto [Torres'] films, or when they cry because they see The Domesticated Dog [a mockumentary following a house dog for a day]," Film Association President and communications senior Valerie Betts said. "It's so nice to see everybody come together for one night to celebrate art that doesn't often get recognition."
Although the art of cinema can sometimes be overlooked at school, it is events like these that give students the opportunity to reflect on themselves and the entire Dreyfoos community. The majority of the themes explored in tonight's films directly pertain to student life in and out of the classroom.
"What inspires me as a filmmaker is my peers and the people around me," communications senior Michael Raffoul said. "I love to watch the interactions that we have every day and how that translates into a story. Anything is a story; it just depends who tells it."
Many of the films were the works of seniors, marking their last Streaming Canvas as Dreyfoos students and documenting the growth they have undergone throughout the past four years of studying film. Many couldn't help but feel bittersweet as their last highschool showcase came to a close.
"I don't plan on stopping film, so I know it's not the end," Raffoul said. "It's more like the end of a chapter, but the beginning of a really long book."
About the Writer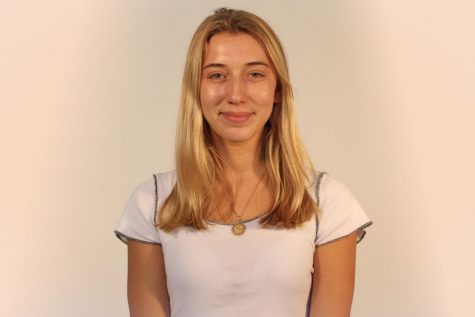 Rebecca Boss, Editor in Chief
Communications senior Rebecca Boss is an editor-in-chief of The Muse. She has loved writing and appreciated artistic creativity for as long as she can...