JURIES: THE GOOD AND THE BAD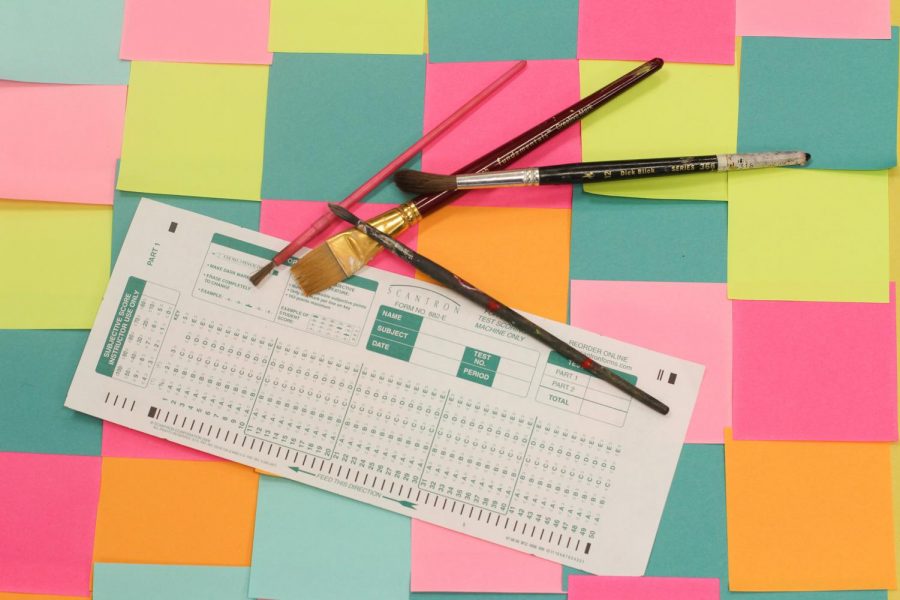 As semesters come to a close, study guides and rubrics begin to pile up for the upcoming exams. But for many Dreyfoos students, the to-do lists look different. Most students are required to take a biannual jury exam to reflect on their growth and demonstrate art area proficiency.
The tension between arts and academics grows as students must balance deadlines and due dates. Because jury deadlines often overlap with academic exams, most students are left to prioritize some classes over others. Despite this, some still see juries as a chance to reflect on the semester and improve in their artistic abilities.
"My jury became stressful when I kept thinking of things I wanted to change about it," theatre sophomore Juliette Maners said. Students like Manners use juries to supplement their work in their art area. "When it [came time to] present it, I got so many helpful comments from my judges that are really important to take into account for my future designs."
In contrast, visual and digital media juries provide students with alternative opportunities to showcase and reflect upon their work.
"The digital [media] jury is kind of like the visual [jury] in the sense that they're both basically a presentation of all the work we have done over all of the semesters," visual senior Lily Moore said. "It's really easy because we just put together a presentation and have it critiqued."
In the theatre department, the jury depends on what "track" students take. Whether it's designing a set piece, rehearsing a monologue, or singing a song, most students can agree that the process as a whole can be stressful yet rewarding at the end.
"[Juries have] always been an effective way to grade art because you can't grade art; it's [subjective]," theatre dean Michelle Petrucci said.
With back-to-back deadlines still in place, juries can raise questions of effectiveness to some, especially when they are assessing the understanding of overworked students. However, teachers like Ms. Petrucci believe that the steps necessary to complete a theatre jury "should not be something that is last minute."
"It should be something that they spend a considerable amount of time on, and it should be a representation of their ability to use the work that we're teaching in class," Ms. Petrucci said.
Students are encouraged to get a head start on their workload weeks prior to their deadlines. Because of this, teachers like foreign language dean Lori Brown do not believe that arts coursework infringes on academics.
"I think the students come in knowing the expectations of juries," Ms. Brown said. "They know what it entails, to begin with, so I don't think it's a surprise when it actually comes up."
In the music department, the halls echo with high notes that harmonize with bass and strings instruments. Each subdivision of the department prepares in its own way to display well-rehearsed musical pieces and demonstrate knowledge in music theory.
"Because of the rigorous content we are expected to play in our juries, it affects me negatively because I have less time to study for my other exams," band sophomore Ainhoa Bezerra-Gastesi said. "I am spending all my time trying to learn [the material] for my juries."
Not all juries are solely performance-based or presentation-based. This year, the dance department has added a written component to their exam, covering topics such as dance history and technique.  Dance students must use study guides and practice questions if they wish to succeed.
"It is hard to focus in academic classes, especially in the ones that you have before your jury. It is hard to know what to study, [and] I think that will affect me," dance sophomore Emma McCue said.
Not all juries are created equal. Most digital media and visual students complete their juries weeks prior to exams. Similarly, communications majors are given weeks to prepare websites, short films, and speeches.
"When you have majors where you are creating something like film and writing [pieces] as I have, I think that juries are definitely still stressful, but if I do my work during the semester, I'm not freaking out," communications senior Kayla Barnes said.
About the Writer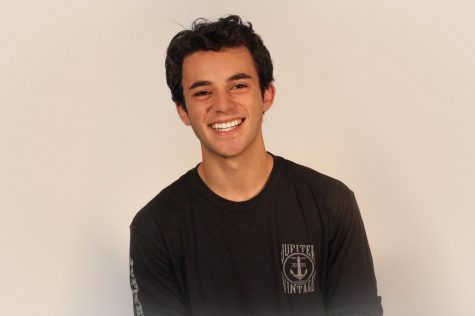 Adam Goldstick, Photo Editor
Communications junior Adam Goldstick is a second-year member of The Muse. For as long as he can remember, Adam has enjoyed telling stories, originally...