CROSSING OVER
Taking dance classes to supplement musical theatre or taking digital media courses to strengthen film skills is not the easiest task at an arts school, but some Dreyfoos students look toward a path of combined arts. There are many challenges associated with taking on the "double-major" life, but also many benefits that make the feat worthwhile.
"I was a vocal major for my first two years at Dreyfoos, but chose to switch to communications between my sophomore and junior year after I joined the debate team and went to summer creative writing programs," communications senior Abigail Jordan said. "I wasn't planning on becoming involved in the music department again, but when a free period opened up in my schedule, I decided to take a chorus class, since my love for music hasn't faded."
Many students gain new interests after exploring a pair of arts, which can often develop into their own career path. Communications junior Gracie Hanks is taking a costume design class alongside her communications courses in order to be more familiar with the fashion side of film.
"Taking a costume design class along with my film and TV classes [is] really beneficial because it allows me to grow as a filmmaker and a costume designer," Hanks said. "I'm interested in both of those things as a career when I graduate, and taking these classes now gives me a step ahead in figuring out what I'm good at."
Along with the advantages of experiencing and improving skills in multiple majors, taking classes in more than one major has its challenges. Balancing a talent and passion for two different art areas can double the workload for some students and take up more time outside of school.
"The biggest challenge of being in two different majors is the workload," Jordan said. "Both music and communications can be really demanding time-wise, with after school rehearsals and debate tournaments and practices. They require a lot of effort outside of the actual classes."
Aside from the challenges that students face with taking classes in multiple art areas, administration also faces some obstacles when scheduling crossover classes. Because each student has individual interests, it can be difficult for administration to organize the schedules in a way that fits everyone's needs.
"Scheduling is the biggest challenge because [someone] might want to take a class in another major, but it doesn't meet [their] schedule," Principal Dr. Susan Atherley said. "It can conflict with what you're already taking and [courses] you have to have."
In addition to scheduling, the acceptance procedure for crossing majors introduces another obstacle for those who wish to double major. Students must go through appointments with the department deans and their school counselor, and they must have a majority of classes in their own major.
"Two classes within [your] art area are required, so if you come in [to Dreyfoos] as a communications major, you have to take two communications courses," Assistant Principal Corey Ferrera said. "If there's room in your schedule for something else, and it fits in terms of fulfilled prerequisites, then the dean of [the other] department [has to] approve a non-major to come in."
However, the process of allowing students to be involved in other majors has not always existed. In the school's early years, artists were committed solely to their major.
"Prior to my coming [to Dreyfoos, students] were not allowed to cross over at all," Dr. Atherley said. "But students are now finding that they have other interests, so why not dabble in a little bit of something to find out if you're good at it or not?"
Still, the school's administration believes that Dreyfoos must stick to its roots and that students should maintain dedication to their majors. Students who put their all into their artistic talent is what makes Dreyfoos what it is.
"What we try to protect is the integrity of each department, so we would never want to get into a situation where [a major] is watered down," Ms. Ferrera said. "Every student [who] auditions for Dreyfoos gets into a specific department [and] is expected to meet those department requirements."
Overall, taking courses in more than one art department is an extension of many students' interests and talents. Whether someone is dedicating their time to one major or dividing their classes among multiple arts, each student has a passion to pursue.
"It's not about going and jumping in[to other majors] or taking another art class," Dr. Atherley said. "It's about [having] a real interest and talent [in another art] as well."
Your donation will support the student journalists of Dreyfoos School of the Arts. Your contribution will allow us to purchase equipment and cover our annual website hosting costs.
About the Writer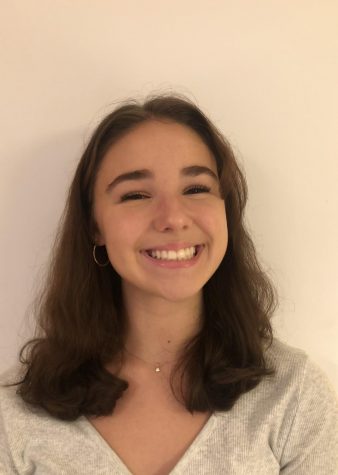 Sasha Smith, Coverage Editor
Sasha Smith is a third-year staffer and coverage editor on The Muse. Aside from randomly laughing at nothing every few minutes, she spends her free time...