JURIES THROUGHOUT MAJORS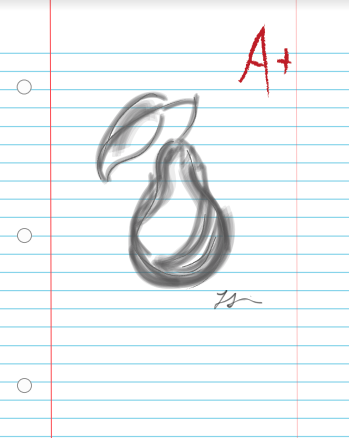 Amidst the standardized tests of the fourth quarter, students invest their time working on something besides studying: juries. At each semester's close, each major requires their students to exemplify expertise in their art area to prove their passion and dedication to Dreyfoos. Typically weighted the same as a final exam, juries can either make or break a student's grade. Even though juries are given in every major, each is unique to the skills in which proficiency is expected.
Theatre:
Since theatre is separated into both technical and performance aspects, students with different concentrations have juries unique to their skill preference. Students who perform onstage throughout the year are expected to prepare a song, dance, or monologue to showcase their talents. They are also required to complete a character analysis.
"On your character analysis, you write everything about your character in first person," theatre junior Jade Master said. "As well as a breakdown of tactics and objectives on the actual script."
Students who work backstage on the technical components of a performance have a different assignment to complete. They are expected to create a stage, costume, lighting, sound, or makeup design, and later, students show the designs to their teachers, who grade them according to a specific rubric.
"To prepare for my jury, I am rehearsing and trying out different tactics," Master said. "The character analysis really takes the most preparation for performance juries."
Music:
Music has many subdivisions, but the overall concept of the juries is primarily uniform. Whether one plays an instrument or sings, music students display knowledge of their instrument and music theory in their juries.
"We have to play a piece, give a speech about the composer, and usually do scales," piano freshman Parker Palermo said. "I prepare by memorizing everything at least a month in advance, which helps me gain enough confidence to play [it] as well as I learned it."
After picking out a piece that the musician feels best demonstrates their talent, they strive to perfect the song before performing in front of a panel of judges, often being teachers and artists-in-residences. This can mean anything from using the practice rooms in Building 7 to spending free time rehearsing the piece.
"I tend to be a worrier, so I don't procrastinate on any aspect of the jury," Palermo said. "By preparing early, you can focus on doing great on the following midterms and exams."
Communications:
In contrast to other majors, communications majors are not required to do juries until their sophomore year. However, when they do receive the assignment, juries prove to be just as tedious and stressful as the rest of the majors. Communications students choose their paths within their major, from creative writing to film production, so juries can range anywhere from speeches to Adobe Certification tests.
"For my speech and debate jury, I have to write an Original Oratory, craft a presentation, and then present the speech to my class," communications sophomore Mara Vaknin said. "In Seeds [Literary Magazine], I had to evaluate my experience on the publication, as well as add to my digital portfolio."
Preceding the exam, communications majors are given the requirements for their juries a month in advance, and are then expected to follow the guidelines while adding their own creative flairs. In Speech and Debate, students also collaborate with seniors to receive feedback for their work. Vaknin encourages students of all arts areas to have fun with their juries instead of worrying about them.
"We all came to Dreyfoos to participate in an art major we love and appreciate," Vaknin said. "So doing these end-of-semester projects should be a really positive and fun learning experience."
Digital Media and Visual Arts:
Concentration drawings, sketches, photographs, and still lifes fill digital media and visual artists' sketchbooks as they prepare to present them for their jury. As opposed to other majors, their juries are not so much of a test as they are a portfolio of the work that they have completed during the school year. Digital media and visual juries are very similar in what students are required to do; the main difference is in the pieces that are being presented. New work specifically prepared for the jury isn't required to be done; instead, teachers ask their students to show proof that they did all the artwork assigned during the year on a Google Slide presentation.
"For the beginning of our jury's [Google Slide presentation], we are supposed to have our title card with our name, grade, and teacher's name," visual freshman Zwaina Heinonen said. "The next slide is our contact sheet with all our art pieces we have done for the two semesters."
In addition, students must have one full sketchbook, as well as 10 department hours recorded for the semester. To encourage students to further elaborate on their art, the jury also includes a five minute presentation called the Artist Talk, in which students go in-depth about the concept behind three of their pieces. Since the contact sheet on the Google Slide presentation is just thumbnails of the art pieces, the Artist Talk allows each person to show three of their pieces up close and provide background information for them.
"I make sure I have the jury list two weeks in advance, in order to organize my presentation," digital media junior Sofia Campanella said. "I then put all my thoughts together for my Artist Talk, making sure I have an idea of what my pieces mean to me, which doesn't require much thinking when my work is created from the heart."
Dance:
The dance jury does not entail memorizing or preparing a piece beforehand; in fact, dancers are given their routines and the skills they must demonstrate on the day of their jury. Confidence is key to prevail in dance juries, as students must perform on the spot as soon as class starts, a style often known as improvisation.
"The dance jury consists of one class cut into three parts," dance sophomore Alexandra Garcia said. "The first part is a ballet bar and center, one or two modern combinations, and a jazz combination. We are graded on technical ability, which means your ability to execute step well, and artistry, the way you make a step look original and different compared to the 40 other girls doing the same step."
Garcia believes that, despite the inability to practice the dance that will be evaluated prior to her jury, taking as many dance classes as she can beforehand is to her advantage. In order to score high in their dance jury, students must already have a multitude of strong, necessary dance skills that they can apply in the spur of the moment.
"One piece of advice I would give to others doing juries would be to feel confident," Garcia said. "Even though it may feel like everyone around you is judging you, they are probably feeling the same thing. So don't be embarrassed or scared, because confidence is key and it's what helps you perform the best."
About the Writer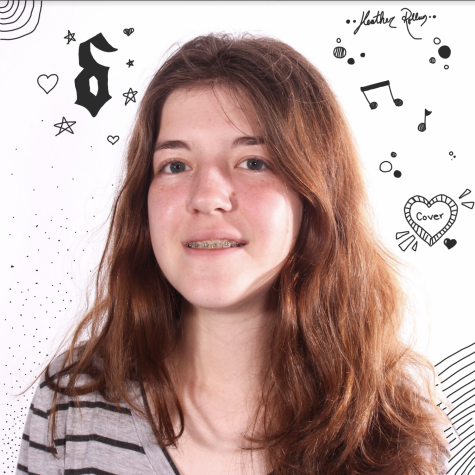 Heather Rollins, Cover Editor
Heather Rollins is the Co-Editor of the Cover section. She enjoys writing, filmmaking, and reading sci-fi and fantasy books. Cover section...