Musicians Make their Mark at All-State
As intricate melodies reverberated throughout the convention center, various musicians from across Florida allured audience members with various mediums of music from choirs to orchestras. Known for showcasing lively music, the Florida Music Education Associations (FMEA) All-State organization has provided a solid groundwork for musicians to exhibit their talents by hosting several concerts throughout the year. Select Philharmonic students participated in a concert hosted by All-State from Jan. 11 to 12 in Tampa.
"My favorite part [of the trip] was most definitely the night at the hotel," strings sophomore Mia Daorerk said. "As weird as it would sound, just being with friends together at night was entertaining."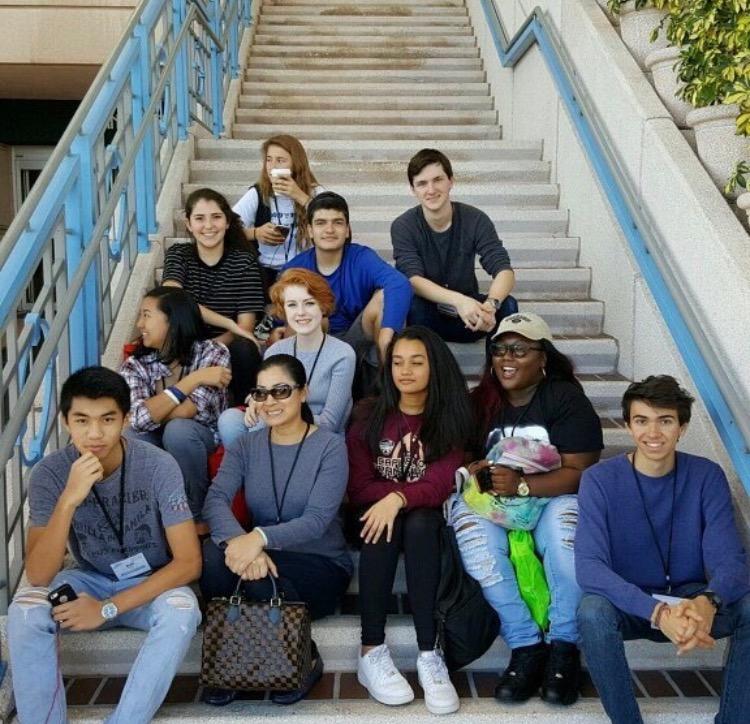 Prior to the musicians' departure to Tampa, students began rehearsals towards the end of winter break. Whether it was after school, class time, or at home rehearsals, students worked lengthy hours; hoping to perform their best in Tampa. Besides performing well, students aimed to impress Philharmonic director Wendell Simmons in hopes of receiving a rewarding seat in the front of the orchestra.
"[Before the concert], I had to practice a lot to learn my music for the seating audition," strings sophomore Hannah Shanker said. " I [also] had to learn how to play well in an orchestra, rather than just a solo piece."
Students arrived at Tampa on the afternoon of Jan. 11, and the showcase began on the evening of their arrival. The following morning, Philharmonic students participated in the All-State exhibits, where students were able to view and purchase various instruments and trinkets.
"[When visiting the marketplace exhibit], I was able to interact with other musicians," Daorerk said. "We were able to share experiences that most people don't. [In most cases], I don't think I would ever find someone who could carry an entire conversation about rosin color."
In the midst of the concert, students were able to observe other schools' choirs, bands, and orchestras perform musical pieces. From vocal choirs performing traditional African songs, to musical groups showcasing lighthearted melodies, the selection of songs presented diversity and individuality.
"It was cool to hear other groups perform because [everyone] is so different," Shanker said. "Sometimes you can recognize a song that [others are playing], which makes it so nice."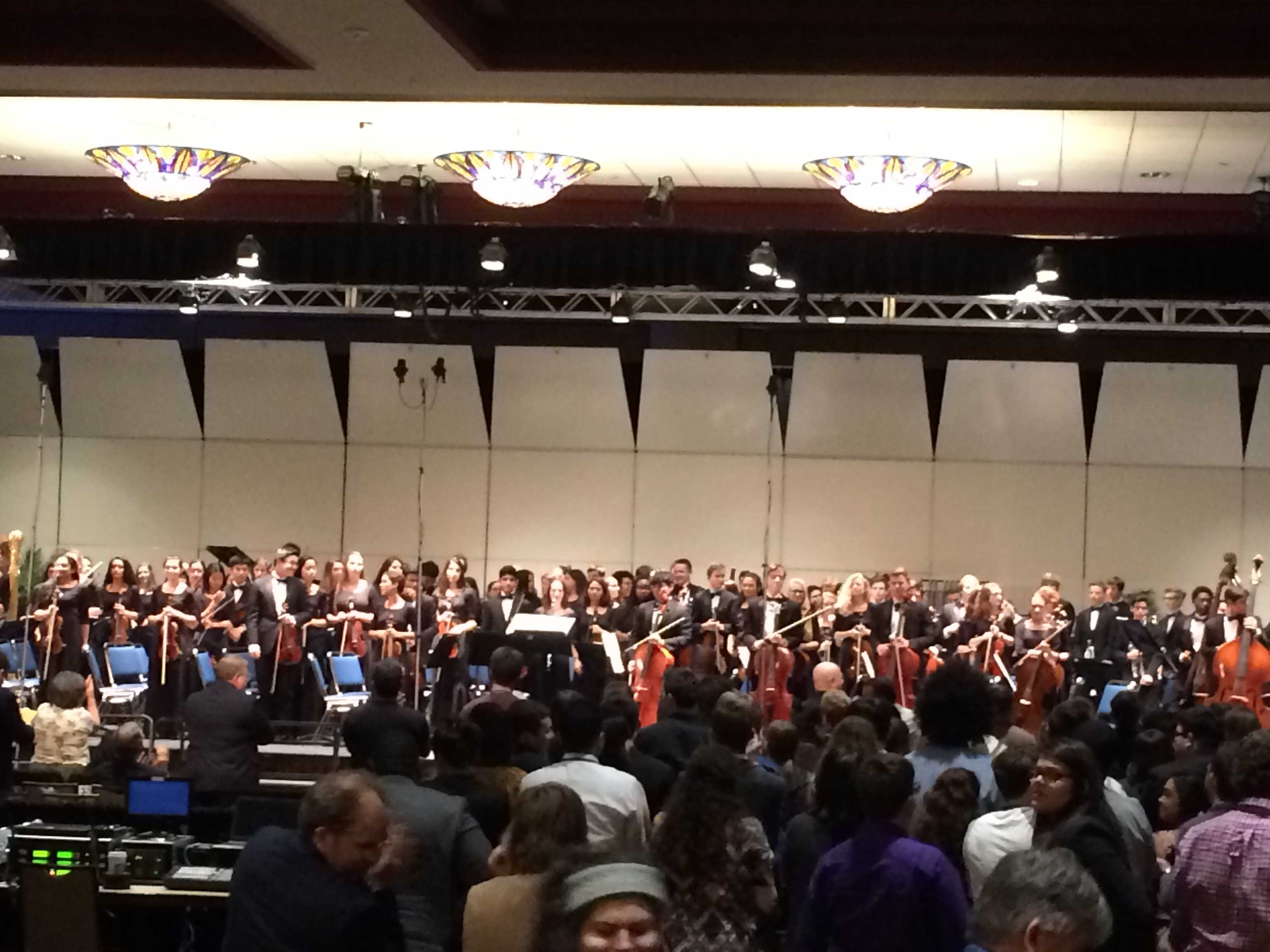 The Dreyfoos Philharmonic orchestra performed "The Firebird" by Igor Stravinsky and "Mambo!" from West Side Story and composed by Leonard Bernstein. "The Firebird," originally written for a Paris ballet company, pervaded the emotions of love and magic, while "Mambo!" paraded celebration and spirit. Both of these pieces embodied intricate, powerful, and mystical tunes.
"[The Philharmonic orchestra] rarely watches other groups together," Daorerk said. "Watching vocalists sing on stage was much more amusing than I thought it would be."
After returning home from Tampa, Philharmonic musicians were inspired by the distinct musical genres encountered. Throughout the trip, memories were made that would last a lifetime. Hoping to improve, the students aspire to apply what they have learned at All-State to their next concerts and showcases.
"This trip gave me the experience of playing with the [Philharmonic orchestra] in front of a large audience," Daorerk said. "The way a musician acts in front of the audience is just as important as how you sound in your piece."
About the Writer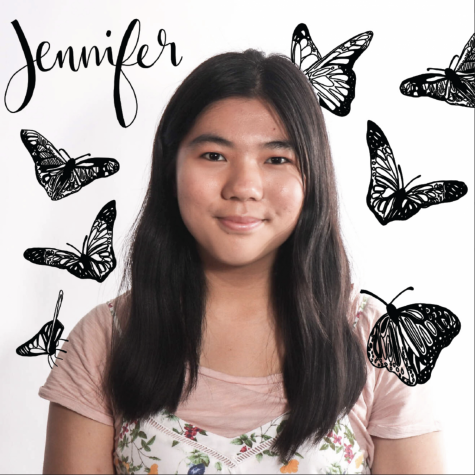 Jennifer Jia, Editor-in-Chief
Communications senior Jennifer Jia is a third-year staffer and the Editor-in-Chief of The Muse. She is also a member of the Speech and Debate Team, the...