Philharmonic Concert
Hang on for a minute...we're trying to find some more stories you might like.
The night before the Philharmonic concert, Meyer Hall was decorated with theatre props and handcrafted backdrops for The Addams Family. Within this timeframe, the music department was able to transform the auditorium and set the stage for the second Philharmonic concert of the year. Featuring powerful rhythms and upbeat tempos, select music students showcased the Philharmonic concert on Nov. 7 at Meyer Hall.
"I hope that the audience will feel the energy that the [musicians] are putting forward," strings sophomore Leah Winters said. "When we are putting this energy or that energy, I hope that they can perceive our emotions and relate to it. Especially with the Italian Symphony movement because it's very upbeat and fast."
Opening the concert was the piece Overture to "Italian Girl in Algiers" by Giacomo Rossini. Rossini's piece was inspired by early 1800's music in Venice, Italy. This piece was popular for its comedic appearance in an opera filled with deception and romance that took inspiration from famous Mozart operas. These themes intertwined with the tempo and pacing of the piece as it began with lighthearted notes to dramatic staccatos.
"My favorite song tonight was definitely the Italian Symphony because it captures every essence of the emotion that can possibly be captured such as excitement, sadness, and drama," strings freshman Quinn Stolberg said. "I hope that the audience really enjoyed it and felt touched afterwards."
The music department ended the night with a four-piece movement, Symphony No. 4 in A "Italian Symphony," by Felix Mendelssohn. The Italian Symphony featured styles of mid-1800's music with its premiere performance by the Philharmonic Society. Inspired by Italy and the astounding poetry by Goethe in Weimar, Mendelssohn was determined to compose a piece that would capture his impression of art and landscape in Italy, while featuring the prosperity and vitality of the people. Considered a fan-favorite by Dreyfoos music students, the musicians strived to impress the audience with the Italian Symphony.
"With the amount of time that we had, it was definitely a challenge," Winters said. "Because of that, I had to practice at home a lot, which became difficult with other things that I had going on like playing for The Addams Family. When we have less time, we have fewer moments where the [entire orchestra] can play together causing us to play alone at home. With time we have in class, we have to work to put all of the elements together."
Due to the limited amount of time that was allotted to preparing for this concert caused by the upcoming Prism concert and the All-State music tournament in Tampa, the concert featured two pieces of music, rather than the typical three. The concert spanned an hour in length, yet still was able to showcase the complexity of music as a whole.
"[In our previous concert], we played pieces from different time periods," strings senior Naiara Bezerra-Gastesi said. "It's very interesting to see the change in time period and how it affects the style of music. This time around, my favorite song was Mendelssohn Italian Symphony because it has a very catchy rhythm and I think it has a beautiful melody."
In comparison to the first Philharmonic concert of this school year, the music students were able to deliver a resonating performance despite limited time. This is primarily because new members were able to adapt to the ins and outs of the orchestra, becoming more cohesive and synergistic.
"I think we definitely put more practice into [this concert compared to our previous Philharmonic concert]," Winters said. "This time, we got the hang of what it's like to perform together. The freshmen are definitely getting used to performing with this orchestra. Although there are a bunch of concerts we perform throughout the year, I definitely think there is more pressure because it happened so quickly and we want to be able to perform as well as our last concert. Our last concert was only a few weeks ago, but I think that it is getting easier for us to trust each other and play as a whole."
About the Writer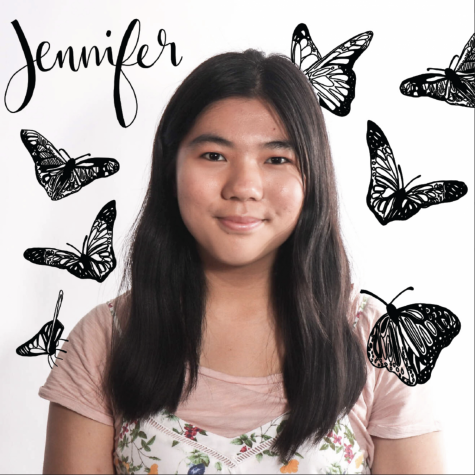 Jennifer Jia, Editor-in-Chief
Communications senior Jennifer Jia is a third-year staffer and the Editor-in-Chief of The Muse. She is also a member of the Speech and Debate Team, the...