Kevonna Takes Carnegie Hall
Carnegie Hall is often seen as a dream or finish line for musicians; if you perform there, you have made it.
If that is the case, then strings senior Kevonna Shuford has made it.
"I applied to be a part of the New York String Orchestra Seminar," Shuford said. "I had to go through two rounds of auditions to be selected as one of 10 violists to be a part of this elite ensemble."
The New York String Orchestra Seminar is one of New York's holiday traditions. Beginning in 1969, this festival has hosted musicians such as cellist Yo-Yo Ma, and pianist Franz Rummel. This year, only 10 violists out of the 300 applicants from around the country, aged 16-23, were selected, and they performed at Carnegie Hall on Dec. 24 and Dec. 28.
"Knowing the level of intensity and the amount of skill the seminar was looking for I did not expect to even pass the first round of auditions," Shuford said. "Luckily enough, not only did I pass the first round, but I was selected out of 300 viola applicants to be a part of the seminar."
Before being accepted into the festival, Shuford went through two rounds of auditions. For the first audition, she sent in two pieces of their choice to the New York String Orchestra Seminar, along with excerpts chosen from the seminar. The second audition took Shuford to New York, to perform live for her adjudicators. There, she could play two pieces she chose, but this time, there were approximately 20 excerpts that the seminar picked as well. After she was accepted, there were daily six-hour rehearsals to prepare for the seminar.
"I performed under the baton of Maestro Jaime Laredo," Shuford said. "In our first concert we featured works of Mozart and Beethoven with world-renowned soloist Emanuel Ax, and our second concert included works of Schubert, Barber, and Tchaikovsky, along with soloist Jinjoo Cho."
In the future, Shuford does not want to abandon the decade she has spent perfecting her craft. She plans to attend a conservatory with her main focus on viola and an academic concentration as a minor, applying to Juilliard, Cleveland Institute of Music, and New England Conservatory; she hopes playing at Carnegie Hall has prepared her for what is to come.
"I took a walk through Central Park and saw many street musicians that asked why I was in the city," Shuford said. "When I told them I was playing in Carnegie Hall, they began to take on the look of shock in awe. Playing in Carnegie is the biggest honor a musician can receive."
About the Writer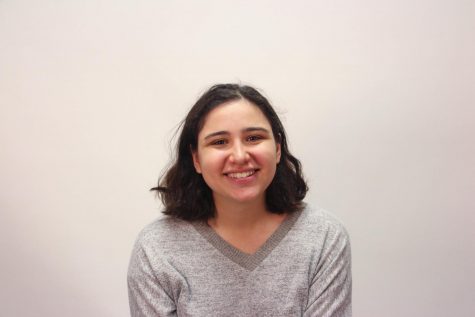 Ruby Rosenthal, Editor-In-Chief
Ruby Rosenthal is a third-year staffer and co-Editor-in-Chief of The Muse. She's obsessed with learning new things, whether it be through reading articles...