2015 Junior Olympics
Visual junior Courtney Root will be entering her third year as a player on the Dreyfoos girl's volleyball team. She has risen above expectations of a typical high school athlete. Root began competing in beach volleyball three years ago. For two years she has been trying to qualify for the national Junior Olympics tournament in California. This summer, Root's hard work and dedication paid off when she attended the AAU Southern Pacific and National Beach Volleyball Tournament in July.
"It was overwhelming," Root said. "When we first [arrived], there was a center court and people in an older age group were competing for silver and gold."
The 2015 Junior Olympics took place from July 24 to July 26 in Hermosa Beach, California. 40 to 45 teams competed in the tournament and included age groups from 12 to 18. Competing teams had to first participate in a qualifying tournament to reach the national level in California.
"We had to [play] in [the 2015 National and Junior Olympic Qualifier] in Ft. Lauderdale in May," Root said. "There were 10 teams and first and second place got to go to the Junior Olympics. We placed second."
In the weeks before then, Root and her teammates trained 6 days a week for the event.
"I [practiced] 3 days a week with my partner and 2 days a weeks on my own," Root said. "On Sundays we [played] tournaments against [other beach volleyball teams]."
The Junior Olympics worked in the style of pool play. Teams would compete on the first day of the tournament to be put into a bracket based on their wins and losses. A team's performance on the first day determined how many matches and what skill level they would play on the next two days of the competition.
"On the first day we lost two games and won two games," Root said. "That put us in the second place pool on the second day [and] we played teams that hadn't won on the first day. My partner and I were really put down by that and I think we froze up and got nervous. On the second day we lost [which ended our time in the tournament]."
Although Root and her teammate only competed for two days in the tournament, they didn't return home without gaining something from their experience.
"I learned a lot [from the Junior Olympics]," Root said. "What's most important is the mental aspect [of the game]. You have to keep your head in it 100 percent of the time. I played it safe the second day and I can't have that mentality. [I know] we could have beaten the team on the second day, but that's what next year [is] for."
About the Writer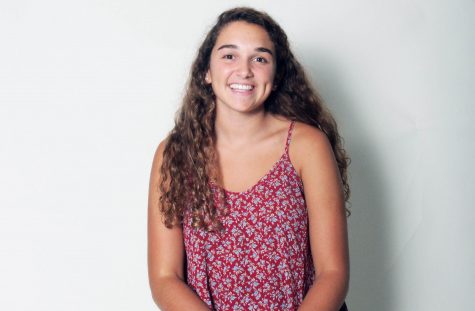 Alana Gomez, Assistant Managing Editor
Communications senior Alana Gomez is a third-year staffer and Assistant Managing Editor on The Muse. Apart from her love for journalism, Gomez also writes...