Exploring New Places: Jamaica
On the next day of our cruise, Thursday June 11, our boat set shore on the island of Jamaica. When you first looked out the window, you could see the hills of Jamaica and its deep blue waters. Just as on the Grand Cayman Islands, Jamaica welcomed us with shops and merchandise. As soon as we set foot on the island, salesmen from the nearby straw market swarmed us. We shopped for two hours while in Jamaica where everyone took care of their souvenir lists. After our shopping venture we got ready for the excursions on the island.
The Grand Cayman Islands and Jamaica were similar in the driving aspect, as both islands rules of the road differed from the United States. Driving in the Caribbean was more hectic than back home, and many tour buses made sudden stops and sharp turns. However, these two Caribbean countries differed in hospitality. The Grand Cayman Islands welcomed tourists and let them roam free. In Jamaica, many of the native people approach tourists in an attempt to have them pay for their services instead of their selected tours. Tourists are advised to take caution in Jamaica and not wander out of police observed zones.
Our first excursion in Jamaica was another day of snorkeling. Although we did not go to as large of a coral reef as in the Grand Cayman Islands, we still enjoyed swimming through the waters of Jamaica and viewing its tropical ocean life. Later on that day, we went with another tour group to Jamaica's famous Dunns River Falls. All the girls climbed the 6.4 mile waterfall, though I had to sit out because of my knee that had reconstructive surgery a month before. Even though I was not able to climb, I still enjoyed watching the other girls climb and sitting by the waterfall.
The day we spent in Jamaica was different then the Cayman Islands because we saw more of the islands culture and even were able to try jerk chicken, a meal Jamaica is famous for. We had a great tour guide who taught us to respond to everyone with an ecstatic "yes mon". I enjoyed witnessing a different culture and spending time on a beach other than the ones in Florida. Visiting an island such as Jamaica not only allowed me to witness a beautiful landscape, but also helped me to experience the relaxing nature of the Caribbean islands.
About the Writer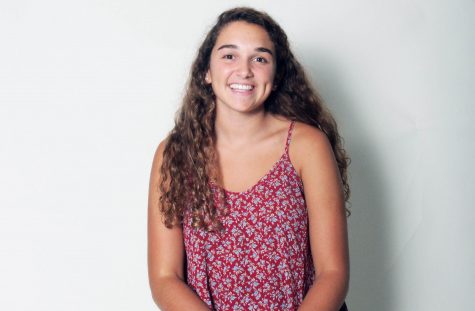 Alana Gomez, Assistant Managing Editor
Communications senior Alana Gomez is a third-year staffer and Assistant Managing Editor on The Muse. Apart from her love for journalism, Gomez also writes...