Dreyfoos says goodbye to Mr. Burns
For three years, the athletics department has been led by track and field coach, math teacher and athletic director Christopher Burns. As a teacher, Mr. Burns has aided many students in their math classes and improved their performance. As a coach, he has pushed athletes beyond their limits and helped them believe in themselves and their team. As the 2014-15 school year ends and students say good bye to teachers and friends for the summer, they also be say goodbye to a man who has dedicated much of his time and effort into the Dreyfoos athletics program.
"I am leaving Dreyfoos to be closer to my family," Mr. Burns said. "I am originally from the Philadelphia area, and all of my and my wife's family still live there. My two sons, Chase and Jack, love being in the northeast, and they love spending time with their grandparents."
During his time at Dreyfoos, Mr. Burns has coached boys and girls golf and the track and field. He has learned that being in charge of the athletics department is no ordinary task. However, Mr. Burns was able to adjust to his multiple responsibilities and positions enough to help the athletics department succeed.
"This position has taught me all about being flexible and balancing a large workload," Mr. Burns said. "Teaching a full schedule and being athletics director was certainly hectic at times, but it really helped me learn to prioritize, keeping in mind that the students and athletes always come first."
Even with his busy academic schedule, Mr. Burns found time for the Dreyfoos athletics department and worked hard towards making what it is today. Events such as the athletic banquet, where student athletes are recognized for their achievements were created by Mr. Burns and his will to see a better sports program.
"The three things I think I've imparted to the athletics program are awareness, participation and recognition," Mr. Burns said. "I think the community is more aware of our sports program, and that we are serious competitors. I hope that participation numbers will continue to climb as they have since I've been at the helm."
Mr. Burns has done more than put in extra hours to see the athletics department improve. He has left a mark on the Dreyfoos athletics community, and will be remembered as dedicated, hard working and most of all, a great mentor.
"The coaching staff here is wonderful, and I'll miss working with them. I will [also] miss the effort and care both the athletes and coaches put into their sport," Mr. Burns said. "For me, high school was all about sports, so even at a school like Dreyfoos I get to see that same passion in many of the students."
The new head of the athletics department will be Ross Vening, an International Baccalaureate history teacher from Forest Hill High School.
"It's a new start [and] a different type of school, " Mr.Vening said. "I [want to] better myself as a first time athletics director. I'm [looking forward] to a new challenge."
Although he is new to this position, Mr. Vening is experienced in the world of high school sports. At Forest Hill High School he coached cross country, track, wrestling, golf and soccer.
"My first year I want to feel it out, see what the teams are all about and what they need," Mr. Vening said. "I'll check out the facilities, see [if] the weight room [needs] improvement and see what the sports records [are]."
Mr. Vening is excited to join the Dreyfoos community and ready to get started with all of the athletic teams.
"I want there to be a sense of pride for student athletes at Dreyfoos," Mr. Vening said. "I want them to be proud that they are on the soccer team, the tennis team [or] the cross country team. We are going to have shirts for sale, people can wear them to school and show their support [for Dreyfoos athletics]."
About the Writer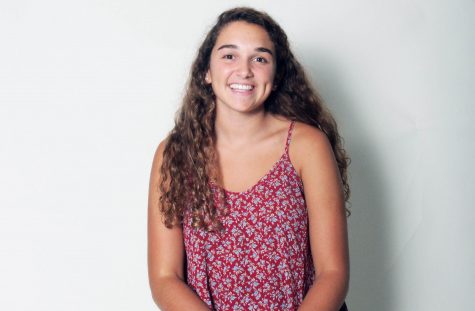 Alana Gomez, Assistant Managing Editor
Communications senior Alana Gomez is a third-year staffer and Assistant Managing Editor on The Muse. Apart from her love for journalism, Gomez also writes...