Girls Soccer – Injuries Update
By the time the girls soccer team played their second district playoff game against Suncoast High School on Jan. 14 almost half of their starting players were cheering on the sidelines sporting injuries.
"Right now we have 4 out of 11 starters injured," science dean and girls soccer coach Stephen Anand said. "The injuries have changed the game dramatically."
The team experienced a loss of players due to everything from torn retinas to torn ligaments. This season, theatre sophomore Issy Block's playing time was cut short due to two separate injuries.
"I had started the year with a torn meniscus," Block said, "I ended the year with a torn retina. So I didn't get to play at the beginning [of the season] and the end."
Block, a starting defender, received the injury during the team's first district playoff game against Forest Hill High School on Jan. 12.
"I headed the ball then my vision just stopped working," Block said. "I had a tiny tear on my right retina."
Kaitlyn Svopa, a starting midfielder, injured her shoulder during a match against Royal Palm Beach High School on Jan. 9, ending her season.
"The girl hit me from behind and I landed right on my shoulder," she said. "I don't like sitting on the bench, [but] I still go to the games."
During the Royal Palm Beach match, visual senior Victoria Cruz' season also ended.
"Someone kicked me from behind and I fell directly on my upper back and neck," Cruz said. "It was a mild concussion with possible rib fractures."
Before the season started, communications senior Alana Grnja fractured her knee during practice. This injury, however, did not stop Grnja from playing.
"I played on my fractured knee twice for two games [against Atlantic High School and Suncoast Community High School] when we had a bunch of injured players," Grnja said.
Grnja's loss was particularly devastating since she plays multiple positions, forward, offensive midfilder and stopper.
Due to the amount of injuries, the girls soccer team has had to adjust to a loss of players on both offense and defense.
"I do have tough players," coach Anand said. "But maybe if they weren't so tough they wouldn't have so many injuries."
About the Writer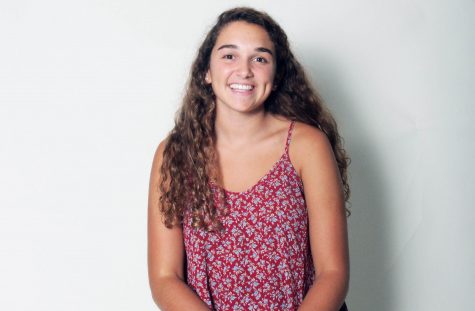 Alana Gomez, Assistant Managing Editor
Communications senior Alana Gomez is a third-year staffer and Assistant Managing Editor on The Muse. Apart from her love for journalism, Gomez also writes...