Riding Solo
As the only player on the girls golf team, visual junior Frances Landrum has come to learn that while there is no 'I' in team, there certainly is a 'me.'
"Last year the girls were kind of like a family, but they graduated so it's just me," Landrum said.
Landrum has learned to cope with the new changes that this sports season has brought. She now practices for her golf matches with the boys on the boys golf team.
"The boys on the team are great guys and great players. They try and help me out a lot. In the end I think we have a good connection and there's good equality on the team," Landrum said.
The process of participating in matches has changed now that she represents the girls golf team as a single player. Landrum works with math teacher and golf coach Christopher Burns.
"I work with Mr. Burns [and] he's been coaching girls [golf] for a while. He knows how other teams [and] coaches work. I [also] work with my other coach outside of school. All three [of us] sit together and we go over statistics of other teams that may [also] have a few amount of girls just like Dreyfoos does and who I will have a fair chance against."
Being the only girl on the golf team has not discouraged Landrum from continuing her passion for golf.
"It doesn't matter that I'm the only girl. I'm gonna be better than [some of] the boys and some of the boys are gonna be better than me. That's just how it works, that's just how you play the game," she said.
About the Writer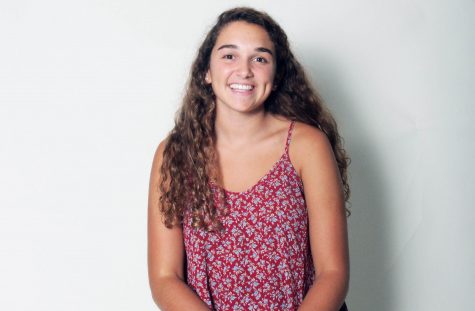 Alana Gomez, Assistant Managing Editor
Communications senior Alana Gomez is a third-year staffer and Assistant Managing Editor on The Muse. Apart from her love for journalism, Gomez also writes...