"Imaginary Movie" Airs at Local Theatre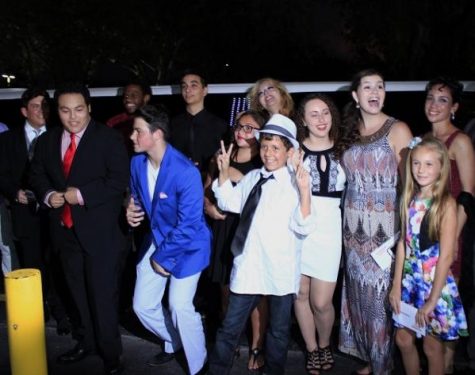 A red carpet, a limo, and an interview with Channel 25 news led up to the "Imaginary Movie" premiere that took place on Saturday, Sept. 19, at the Movies at Wellington. Theatre junior Donnie O'Connor and band senior Geronimo Morales wrote, directed, and co-starred in "Imaginary Movie," which sold out to over 220 people. According to O'Connor, the movie will be on Netflix before the end of the year.
"[The movie premiere] means everything to me. Even though this is our third film and second big premiere, I still love it and am greatly appreciative of it," Morales said. "Over 200 people showed up. That's crazy to think about. It makes me feel like anything is possible."
"Imaginary Movie" is a spoof comedy film similar to the "Scary Movie" franchise that pokes fun at films like "The Purge" and "Annabelle." It is about Ashley Wilde, a high school teacher that was sent out during "The Purge" with four other students to bring it to an end.
"I chose the plot because I'm not really a fan of 'The Purge' movies, so it was really easy for me to take that and spoof it and make it into a comedy. I love spoof movies, and it showcased Geronimo and I's humor off well," O'Connor said.
Prior to the premiere, the "Imaginary Movie" team was picked up in a limo. On arrival, there were photographers taking pictures and a step and repeat. After greeting everyone, the cast went in the theatre and watched the movie.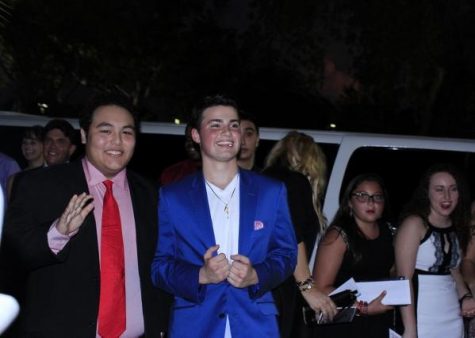 "My favorite part [of the premiere] was probably the crowd's response to the movie. It felt great that after writing this movie six months ago, we finally got to hear their reaction to the jokes," Morales said.
But for those who missed the premiere — do not worry. Although there is not a set date, "Imaginary Movie" will be on Netflix before December.
"There's a site that distributes movies to Netflix. I've been in contact with them since last year; they helped us make it happen," O'Connor said.
The cast of "Imaginary Movie" is an interesting bunch due to its diverse range of actors. Both Dreyfoos students and established adults worked together to create the film.
"All of the adults in our film are professional actors [from] all around Florida," O'Connor said. "One of our actors is in the new 'Alvin and the Chipmunks' movie coming out. Another stars on a Nickelodeon show, another was on a Fox show, so we got really lucky."
The process of creating "Imaginary Movie" from start to end has been a long one, but the benefits and memories will last a lifetime for O'Connor, Morales and the rest of the cast. The film has gained an extremely positive response.
"We started writing the film in December, and filming started in March and ended in August. I edited the film, so I've seen it like 100 times already, but watching it on the big screen with all those people made it seem new," O'Connor said. "It was amazing hearing the audience crack up at things that we put together and jokes we wrote."
About the Writer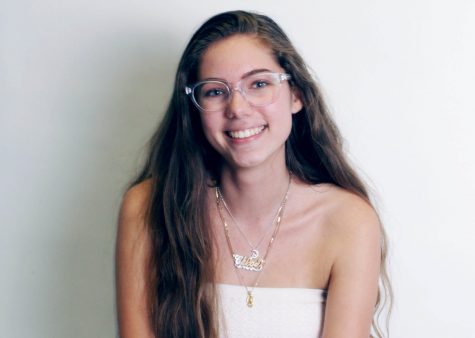 Chloe Krammel, Layout Editor
Communications senior Chloe Krammel is the Layout Editor and a third-year staffer on The Muse. She is excited to make a change to the visual aspect of...