A LEAGUE OF THEIR OWN
December 8, 2019
REACHING CZHEN
Standing at the net with her hand held high, she jumps and spikes the ball . She only started playing volleyball in sixth grade. Now 6 feet 3 inches tall, vocal senior Czhen Beneby's love for an after-school activity evolved into a verbal commitment to play division one volleyball at the University of Virginia (UVA). 
"After I went to [visit] the campus over the summer, I fell in love [with UVA] and knew that was where I belonged," Beneby said. She had seen the facilities while attending UVA's volleyball program. 
Beneby would have never felt at home without the comfort and support from the other girls she met at the summer program. On and off of the court, she built relationships with them while improving her skills socially and athletically.
"My teammates treat me like their sisters," Beneby said. "My coaches are amazing at what they do. UVA is an amazing place with a little bit of everything." 
Within the past six years of playing volleyball, Beneby has not only learned about the game, but also about time management, an important skill for all student athletes to learn. Over time, balancing the stress of attending a school of the arts with her athletic passion became an easier feat.
"Time is a big deal," Beneby said. "It's hard to prioritize school work for extra volleyball practices and privates, let alone juggle my major and juries."
Beneby has also gained confidence, among other traits, through her experiences on the court. The constant uplifting words of encouragement from her teammates, coaches, and her mom have increased Beneby's self esteem. 
"[She is] a great team player: very goal-oriented and community-oriented, and truly focused," Beneby's mother Tracey Saunders said. 
Beneby's journey as a volleyball player was also influenced by her Dreyfoos teammates, who have supported her along the way. Her past four years on the volleyball team have increased her playing time, making her a more focused player. 
"It's really important to have easygoing chemistry while we play," visual junior Julia Gonello said. "She definitely cares about her team and the score of the game she plays." 
Having grown over the years, Beneby will say goodbye to her childhood volleyball experiences and friendships, as she looks forward to the upcoming school year and season as part of UVA's Class of 2024.
"I'm constantly surrounded by intelligence there, and I'm so excited to attend and play Division I volleyball," Beneby said. 
About the Writer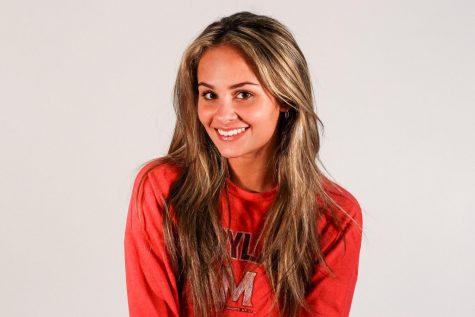 Sam Cohen, Content Team Editor
Sam Cohen is a third-year staffer and second-year content team editor on The Muse. Along with her passion for journalism, she enjoys playing soccer and...
Leave a Comment
GOING FOR GOLD
A mother pushing her child to try out for a sport turned into a passion for the pool. Since the birth of his passion, communications junior Reese Branzell's goal has been to compete in the Olympic Swimming Trials at 16 years old. This December, Branzell will try once again to make the trials.
At 4 years old, his mother began teaching him how to swim. Branzell eventually joined a competitive swim club, spending countless hours in the pool to perfect his skills for the sport and lead to success in competitions. His love for swimming soon turned into the desire to compete, motivating him to swim at a higher level as he got older.
"It's been my number one passion for the longest time, and I really want to see myself succeed," Branzell said. "[If I keep working hard] it'll all pay off eventually." 
For any athlete, having a positive mindset is a key component to doing well. Branzell disregards any doubts he has and remembers his commitment to swimming in order to keep an elevated mental state. "I get a lot of rest and make sure my diet is right," Branzell said. "[I'm] always thinking positively."
In order to remain in peak condition, his mindset and his strength must be at a high level. This involves balancing his eating, sleeping, exercising, studying, and practicing good habits. He works out every Tuesday and Thursday, and he swims two and a half hours per day.
"[He] puts in a lot of hours into the sport, as well as striving toward his goals," communications junior Jasper Weinberg said. "His commitment really amazes me."
The amount of time Branzell puts into swim, helped push him to try out for the Olympic trials. In his first attempt last year, he missed the mark by a mere fourth of a second. This time, he is looking for different results. His teammates support him in trying out for the Olympic Trials while also participating on the swim team.
           "I'd imagine he's [going] to make big waves at [the Olympic Trials]," strings senior Kyle Owens said.
           Taking everything into account, Branzell is going to continue working as hard as he currently is in order to become an Olympic Swimmer.
         "It's just a little bit of everything: You know, get stronger and make yourself better," Branzell said.
About the Writer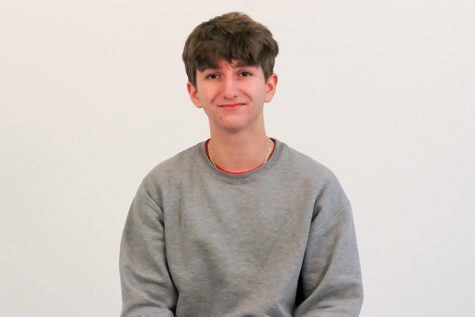 Dorian VanCoppenolle, Multimedia Staffer
Dorian VanCoppenolle is a third-year staffer and multimedia staffer on The Muse. He can often be found at Duffy's or sitting on the couch watching the...
Leave a Comment