With music blaring, people wearing cowboy boots, roller skates, neon pumps, or even no shoes at all shuffled between the three stages along the intercoastal. Some fans swaying to the softer melodic tunes, others jumping to match the beat of the speakers which shook the ground.
SunFest, the biggest waterfront music and art festival in Florida, attracts more than 100,000 visitors every year since its founding in 1982. Held in downtown West Palm Beach along Flagler Drive, this year's festival spanned from April 28 to May 1 and hosted artists such as Steve Aoki, AJR, and Lil Wayne.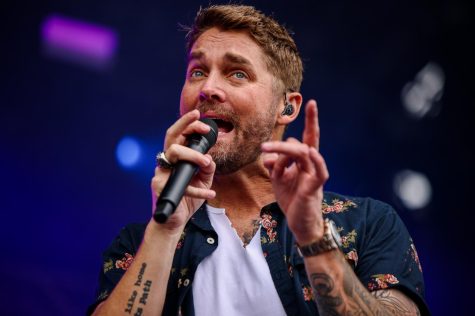 "It was awesome honestly," theatre sophomore Star LoMonaco said. "Something about how the performer and the crowd's energy bounces off each other is so cool to me. You can't replicate that any other way unless the performance is live, you know?"
Back in the 1980s, the festival specialized in jazz music, but over the years it has evolved to include everything from hip-hop to pop. On Saturday, April 30, the third day of the festival, country singer Brett Young's voice echoed through the venue, mixing intermittently with the thump of a bass as Chase Atlantic (an alternative/indie group) played just two stages over. The intercoastal behind the stages was were dotted with parked boats with people listening to the concert from the water. 
"It's different," social studies teacher Sara Stout said, who has been going to SunFest since it began. "I feel like, over the years, we've just seen a number of changes and more of a little bit (of music) for younger people."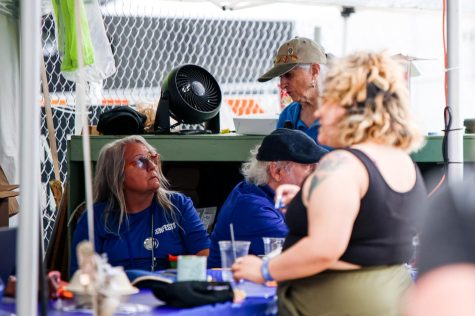 A four-day festival (with a setlist of 18 different bands and musicians) is an elaborate and expensive production. Starting seven months ago, students got involved in the preparation by becoming volunteers on the Public Relations Committee, where they helped give insight from a teenager's perspective. Communications sophomore Cloe Barrau, a "huge" music fan, was enticed by the community service hours and the opportunity to be a part of the festival. 
"It's our homegrown music festival," communications sophomore Cloe Barrau said. "There's some big names involved. So I was like 'Oh, this is cool. I can get involved in this event. I can do stuff that was actually really interesting to me.'"
Barrau, along with several other Dreyfoos students served as Student Committee members who gave their opinion on what would "appeal to younger audiences." They also were involved with recommendations for musicians and choosing the lineup by saying which names have more recognition for their generation.
"I think them trying to involve teenagers in that process is really cool," Barrau said. "I feel our voices are so rarely heard out and our opinions are so rarely sought after, that it was just cool to have someone interested in what we had to say."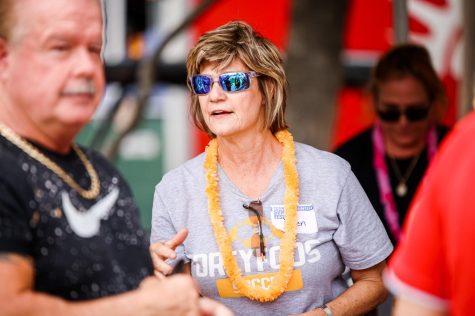 Members of the PTSO also volunteered at the event on all four days, selling liquor to guests over 21 in effort to raise money for the school. They were positioned behind the Ideal Nutrition Stage, behind the colorful lawn chairs brought by audience members, so the parents could listen to the live performances of the Goo Goo Dolls and Adam Lambert. 
PTSO member Steve Sylvester, father of vocal junior Elizabeth Sylvester, was able to see dozens of students from his vantage at the fundraising booth, noting that live music affects art students because it "encourages young artists to come out here and get a feel for it (the music industry)." 
Students such as LoMonaco and digital media sophomore Giada Robinson also went to the festival hoping to see Lil Wayne, Chase Atlantic, or possibly language arts teacher Peggy Mellon and math teacher Lisa Beckel, both teachers who had four day passes. LoMonaco, raising her hands in the mosh-pit, said in between cheers that she felt "very safe" and was "really excited" for a chance to see some of her favorite artists. 
"It was so much fun," LoMonaco said. "Because the people around me were so hype and that's not something you can get when you aren't seeing them in person."