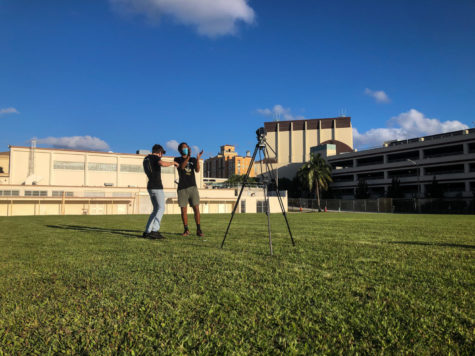 The eeriest part of it all was recording the pep rally. It was shot in four different takes, one for each possible winner, in a silent field, after school, on an empty campus. Something about knowing that this was the moment the seniors looked forward to, the one they had put their four years of practice into to finally win, and that it was announced by the two SGA presidents, surrounded only by a plain of grass and a tripod, sat funny with me. Although it's far from the fictional "Bad Place," I couldn't help but think about the moments that brought us to this point, the points in which our spirit was broken. Rushing the gym floor is a right of passage for a senior, like one giant class group hug, yet Chris and Trace sat there, alone. They cheered into the unbroken silence surrounding them.
But the more I thought about it, the more I realized that it was quite the opposite of the "Bad Place." I had the incredible privilege of watching the undefeated Dreyfoos spirit take part in our annual tradition, even if the student body was separated by gaps of dead air. I watched students attend class in neon jazzercise gear, parade around with the spirit stick, and cheer on their class. Perhaps that is the most telling of our spirit, that although the environment was dramatically different, students still had their week to take part in the traditions that they treasure as part of their school's identity. 
That being said,
TWO OH — TWO TWO!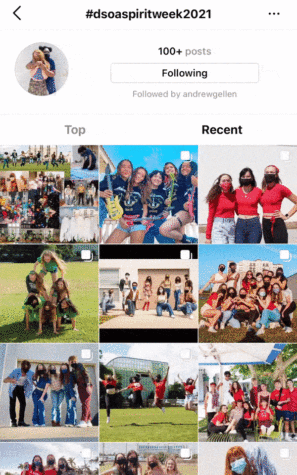 *The imaginary world from the NBC comedy "The Good Place." A place where everything appears normal at first glance, but through a closer lens, is actually an undesirable reality where nothing is inherently "good." The Bad Place also stands as a fictitious embodiment of hell, in which people believe they are in "The Good Place," but, in fact, are not.