The Dances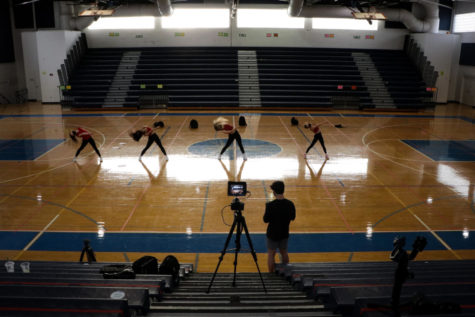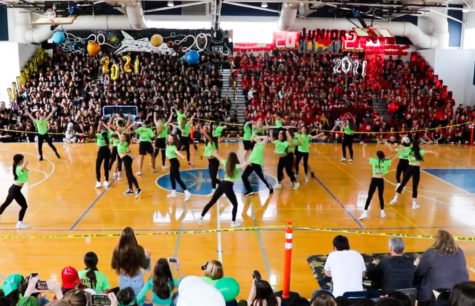 I joked that this year's spirit week felt like NBC's fictional "The Bad Place."* I watched an empty set of bleachers stare down the few dancers, each separated into their own blue-tape boxes, as they performed for a stale-aired gym. A grand total of four people watched — three video students and a teacher grading tests. 
Any other year, this event would be performed live before over 1,400 students and staff, complete with the clamor of cheers, screams, and chants from all sides of the stage. Any other year, the rumble of shoes hitting the bleachers would motivate the dancers. And really any other year, the audience would erupt with applause as the dances came to an end. 
This year, however, I watched in a sort of disbelief as last year's YouTube sensations attempted to emulate the once-loud energy in a silent gym, where the noises echoed aimlessly. The 5 p.m. sun beat down in the middle of the court, blinding the videographers of the few subjects before them, and draining all emotion. Any other year, the 10 a.m. lighting would have glowed softly around the dancers, rather than forming patches of harsh highlights and shadows.
Luckily, a bit of "movie magic" brought the environment to life: Communications senior Adam Goldstick, with some help from communications sophomore Lexi Critchett and me, composed the videos. The expansive space did allow us to take on the dances in a new way, unachievable when students were packed shoulder to shoulder. Six cameras, multiple takes, and a variety of angles covering the gym allowed for a MTV music-video style shoot, cutting across the space for the duration of the three to six minute compilations. To view the final videos, go to Goldstick's YouTube channel here.