Miami Marlins Baseball Team Searches For New Owners
With former Miami Marlins owner, Jeffrey Loria, retiring from his 14-year ownership, the successful owner began looking to sell the team to another owner that would follow in his footsteps and help the South Florida team grow. Loria plans on selling the team to someone who will be able to continue the franchise while improving the Major League Baseball (MLB) team's ratings and statistics, bringing in more revenue overall to the team after a downfall in attendance at games as well as a lack of viewings on television.
Initially, Loria had plans to sell the team to presidential senior advisor and son-in-law of president Trump, Jared Kushner and his family, but due to political issues that arose, the negotiation did not go through and Loria did not sell the team to Kushner. As he continued searching for offers, a bidding group consisting of former Florida governor and 2016 Republican Presidential candidate, Jeb Bush, as well as former New York Yankees star, Derek Jeter, came up with an offer of 1.3 billion dollars to purchase ownership of the team.The two have been working with others in their group who have not been publicly named thus far, but have stepped up to contribute and help pay for the ownership costs of the team.
In the status quo, the deal has not been finalized, but both Jeter and Bush are hoping to gain the position as owners of the team. For an MLB team to be sold, the agreement must be approved by 75 percent of the 30 major league owners, who usually take about six months to consider sales.
According to the New York Daily News, commissioner Rob Manfred, recently stated that the deal has not been finalized. Following this, he said, "There are multiple groups interested in acquiring the Marlins. One of those groups is the Bush-Jeter group. When we have a resolution as to which bid is going to be accepted, we will announce that."
As for now, the Bush and Jeter group can only hope that they will be able to assume ownership of the team. Both have had connections to the team in the past and are planning to achieve a higher position in the MLB association. Jeb Bush has been a fan of the South Florida team for a while with his connections through being Florida governor.
Jeter also has had ties to the team because of his experience in the MLB association and his involvement with many of the league's teams. Prior to retiring as an MLB player, he had always hoped to go into an ownership position for an MLB team.
"I've made it very clear of ownership aspirations at some point," Jeter said in December to New York Daily News. "Who knows when that is, who knows if you get the opportunity. I hope I do."
Meanwhile, Miami Marlins directors and former owner, Jeffrey Loria, continue to meet and discuss the future of this Florida MLB team and make an important decision about who will own it next. In the meantime, the Bush and Jeter bidding group is hoping to spend upcoming years in the highest position of a baseball team for a team that they know and love.
About the Writer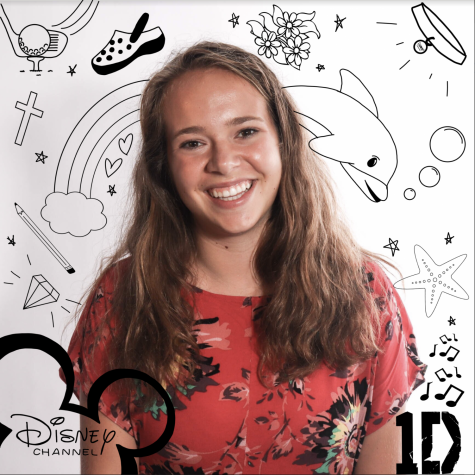 Lilly Randolph, Assistant Managing Editor
Communications senior Lillian Randolph is a third-year staffer on The Muse. Before becoming Assistant Managing Editor, Randolph was a Sports staffer for...