Journalist Spotlight: Sanjay Gupta
Ever since I was a young girl, I have had two passions: medicine and journalism. However, in what perfect world would the two ever be able to meet? When I was around 12-years-old, my parents took me to the CNN Headquarters in Atlanta, GA. During our tour, the guides showed us where filming took place and the various sets throughout the expansive studio. As we were walking down one of the hallways, the tour guide introduced us to a man walking past named Sanjay Gupta. Gupta is the medical correspondent for CNN, and is truly the most inspirational journalist I know of.
Gupta is still a doctor; he went through medical school and became a neurosurgeon. However, he has his own CNN segment that discusses health-related stories and he writes for CNN's website, each article more interesting than the last. While Gupta reports on various outbreaks, updates in medicine, and health-related issues, he still gets to be a doctor as well. He is the head of neurosurgery at the Grady Memorial Hospital in Atlanta, GA, and has even been offered the position of Surgeon General of the United States. Gupta is my favorite journalist and my inspiration to strive to truly have the best of both worlds.
About the Contributor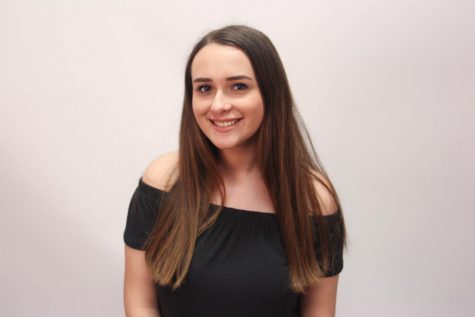 Noa Kroyter, Assistant Managing Editor
Communications senior Noa Kroyter is an Assistant Managing Editor and this is her third year on The Muse. She loves journalistic writing, designing layouts,...