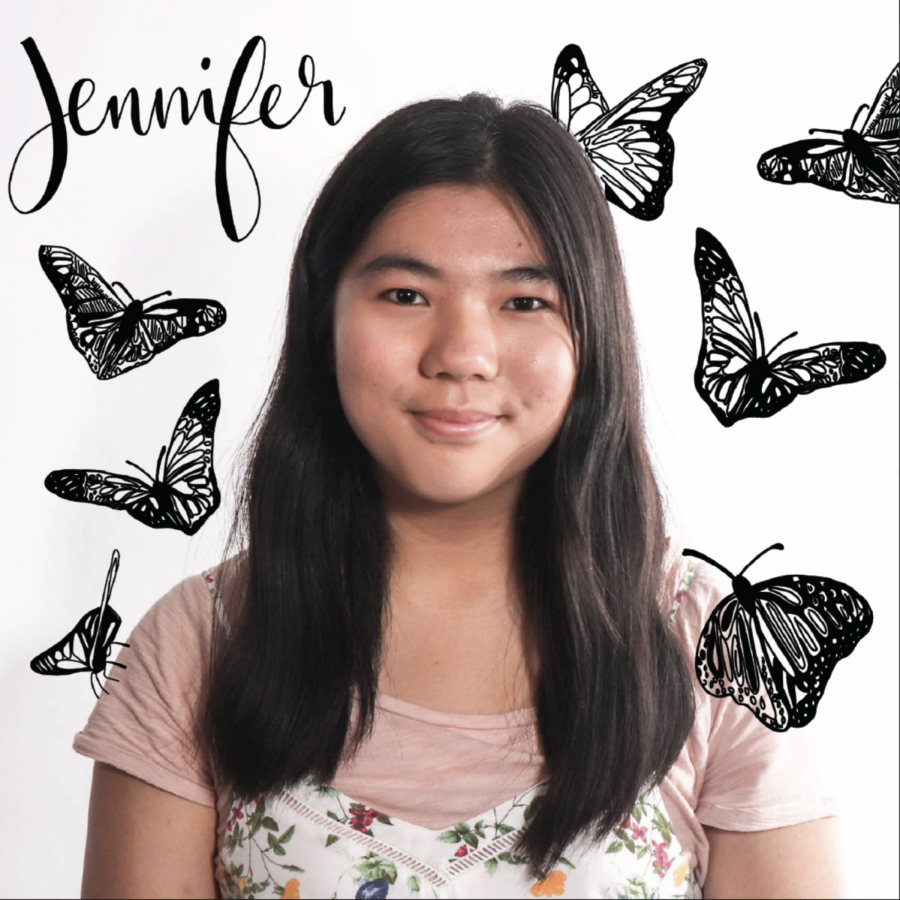 Communications senior Jennifer Jia is a third-year staffer and the Editor-in-Chief of
The Muse
. She is also a member of the Speech and Debate Team, the social media manager of her local nature center, and a member of her school's honor societies. When she is not obsessively researching about college or attempting to study 12 hours straight for her AP classes, she enjoys writing, drawing, and taking nature hikes—yes, even in Florida's melting heat. Her goal as the Editor-in-Chief is to provide quality journalism that the newsmagazine's audience can enjoy, whether that would be articles, videos, social media posts, or layout designs. Undoubtedly, her time in the publication has given her a voice, a passion for journalism that she hopes to continue, and most importantly,
The Muse
family who she considers to have created lifelong friendships. While the publication can be stressful at times, she embraces a positive attitude and can thoroughly say that
The Muse
has been the highlight of her high school experience.
If you would like to contact this staffer, you may reach them at
[email protected]
.
Jennifer Jia, Editor-in-Chief
Apr 12, 2019

SPRING ART SHOW: PHOTO GALLERY

(Story)

Feb 13, 2019
Nov 30, 2018
May 07, 2018

DREYFOOS NEWS BRIEFS: GRAD BASH, COLLEGE COMMITMENTS, AND MORE

(Story)

Apr 12, 2018

VISUAL & DIGITAL SPRING SHOW

(Story/Media)

Feb 21, 2018

GUIDE TO THE LAKE WORTH STREET PAINTING FESTIVAL

(Story)

Feb 06, 2018

ARTIST SPOTLIGHT: ELLE HOLZHAUER

(Story)

Jan 29, 2018

Seniors Dominate Dodgeball on Music Genre Day

(Story)

Dec 11, 2017

PRISM PRESENTS A JOYFUL START TO THE HOLIDAY SEASON

(Story)

Nov 12, 2017

BAND CONCERT HONORS VETERANS

(Story)

Nov 02, 2017

Captivating Crescendos at Jazz Combos Concert

(Story)

Oct 05, 2017

Visual/Digital Fall Show

(Story/Media)

Sep 21, 2017

Upcoming Events and Performances

(Story)

May 29, 2017

Memories and Major Events in the Strings Department 2016-2017 School Year

(Story/Media)

Apr 29, 2017

Winds Concert

(Story/Media)

Apr 22, 2017

Orchestra Concert

(Story)

Apr 08, 2017
Mar 01, 2017

Dreyfoos Debate Conquers 'Cat Nats'

(Story)

Feb 22, 2017

Strings Students Serenade to Start off Semester

(Story)

Feb 12, 2017

Piano Duet Recital Strikes a Nostalgic Note

(Story)

Jan 19, 2017

Musicians Make their Mark at All-State

(Story)

Nov 23, 2016

Joined Through Jazz

(Story)

Nov 18, 2016

Students Enjoy 'Fun Friday' Festivities

(Story)

Nov 08, 2016

Philharmonic Concert

(Story/Media)

Oct 25, 2016

Speech and Debaters Shine at SpeakEasy

(Story)

Sep 28, 2016

Speech and debate team excels at Yale Invitational

(Story)

Sep 03, 2016

Artist Spotlight: Ava Sodergren

(Story)