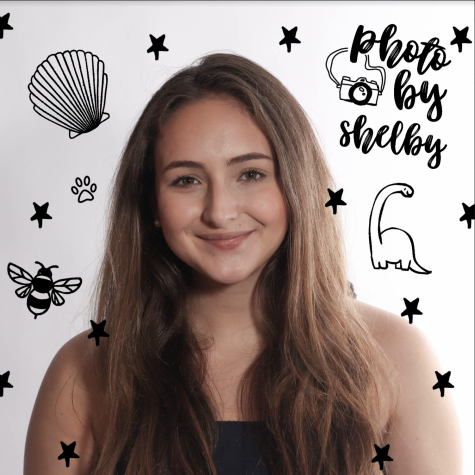 Digital media senior Shelby Rabin is a second-year staffer and Co-Photo Editor on
The Muse.
She has loved photography from a young age and joined
The Muse
to go beyond her comfort zone while becoming more involved in the Dreyfoos community. Aside from her interest in photography, Rabin loves traveling, politics, and Netflix. She is not sure if photography will become her long term career but is certain that it will always play a significant role in her life.
If you would like to contact this staffer, you may reach them at
[email protected]
Shelby Rabin, Photo Editor
Mar 19, 2019

GOTCHA: DREYFOOS' 120 PERSON GAME OF TAG

(Story/Media)

Mar 11, 2019

SCHOOLWIDE MENTAL HEALTH WEEK COMBATS STIGMA

(Media)

Feb 25, 2019

TEXTBOOKS OF TOMORROW: DIGITAL RESOURCES SURPASS PRINT IN EDUCATION

(Media)

Feb 11, 2019

BRING BACK THE HEALTH CLASS

(Media)

Feb 10, 2019

DREYFOOS SOCCER SEASON COMES TO A CLOSE

(Media)

Feb 04, 2019

MIRACLES OF MOTHER NATURE

(Media)

Jan 31, 2019

GENERATION DAY BRINGS A BLAST FROM THE PAST

(Media)

Jan 30, 2019

GENERATION DANCE CHOREOGRAPHER SPOTLIGHT

(Media)

Jan 28, 2019

THROWN INTO SPIRIT WEEK: DODGEBALL RECAP

(Media)

Jan 26, 2019

HOW TO PREPARE FOR SPIRIT WEEK

(Media)

Dec 18, 2018

HOLIDAY GIFTS UNDER $25

(Media)

Oct 31, 2018
Sep 15, 2018

NEW FACES AT CLUB RUSH

(Media)

Mar 14, 2018

MUSEUM OF ICE CREAM: REVIEW

(Story)

Jan 25, 2018

SERVING UP SMILES

(Media)

Jan 25, 2018

St. Baldrick's Participants Shave to Save Lives

(Media)

Oct 30, 2017

RALLY BEHIND READING

(Media)

Oct 05, 2017

Afton May: Teaching, Tutoring, and Babysitting, Oh My!

(Media)