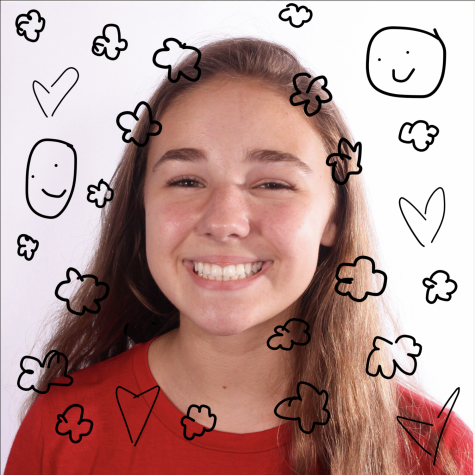 Communications sophomore Sasha Smith is a first-year staffer on the Arts Section of
The Muse.
She is extremely (!!!) excited to be working on the publication and she couldn't have asked for a better
The Muse
family. In her free time, Sasha loves to watch "Shark Tank" and "Golden Girls" (Sophia is my favorite), eat Cheerios (not the gross whole-grain kind, though), and hang out with her family. She wants to pursue a career in marketing or journalism, and she hopes that the experience she gains from working on
The Muse
will help her fulfill her dreams.
If you would like to contact this staffer, you may reach them at
[email protected]
Sasha Smith, Culture Editor
Sep 18, 2019

THE STIGMA OF MALE DANCERS

(Story/Media)

May 26, 2019
May 15, 2019

A PROM TO REMEMBER: RECAP

(Story)

May 15, 2019

CHORUS CONCERT RECAP

(Story)

May 09, 2019

DANCE 'BLOOMS' AT FINAL PERFORMANCE

(Media)

May 04, 2019

"AVENGERS: ENDGAME" MOVIE REVIEW AND QUIZ

(Story)

Mar 30, 2019

A COMPETITION FOR A CAUSE

(Story)

Mar 18, 2019

"FIVE FEET APART" MOVIE REVIEW

(Story)

Feb 22, 2019

"ISN'T IT ROMANTIC" MOVIE REVIEW

(Story)

Feb 01, 2019
Jan 26, 2019

HOW TO PREPARE FOR SPIRIT WEEK

(Story)

Dec 13, 2018
Nov 16, 2018

JAZZ BAND CONCERT

(Story)

Oct 22, 2018

EXTENDING TALENT BEYOND SCHOOL

(Story)

Oct 11, 2018

ARTS PODCAST: PURSUING YOUR PASSION

(Story)

Sep 20, 2018

ARTIST SPOTLIGHT: JASON ROBLERO

(Story)