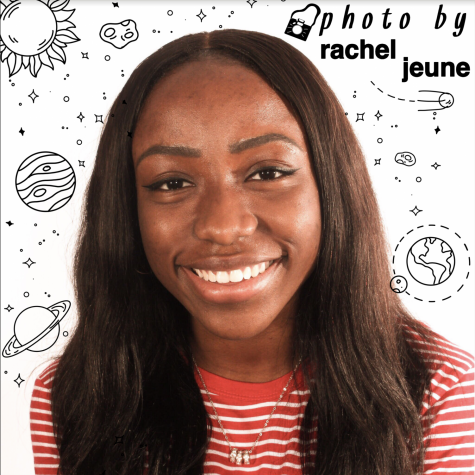 Communications junior Rachel Jeune is part of the photo staff on
The Muse.
This is her second year on the staff and she enjoys using her photography skills in
The Muse
. When she's not working for
The Muse
, she spends her time volunteering or spending time with friends. She likes to help others around her and tries to make the best out of every situation. If you need her, she's always close to any nearby vending machine in school.
Rachel Jeune, Photo Staffer
May 15, 2019

CHORUS CONCERT RECAP

(Media)

Apr 12, 2019

IT IS ROCKET SCIENCE: DEVON DELGADO AND SECME OLYMPIAD

(Media)

Mar 11, 2019

SCHOOLWIDE MENTAL HEALTH WEEK COMBATS STIGMA

(Media)

Mar 06, 2019

JAZZ COMBOS CONCERT

(Media)

Mar 05, 2019

ORGANIZING BLACK HISTORY WEEK

(Media)

Feb 20, 2019

Q&A TEACHER SPOTLIGHT: MR. DAVID PARDO

(Media)

Feb 05, 2019

PEP-RALLY PLAYLIST

(Media)

Feb 03, 2019

SENIORS CLAIM FIRST PLACE IN SPIRITED PEP RALLY

(Media)

Dec 13, 2018
Dec 12, 2017

Basketball Recap 12/12

(Media)