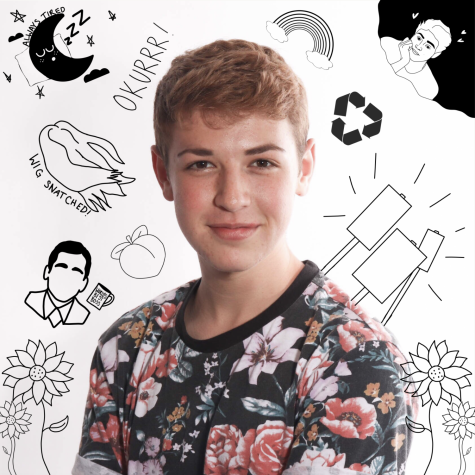 Communications sophomore and competitive sleeper Michael Pincus is a first-year News staffer. He has a passion for journalism and writes freelance articles for various publications but has always had his eyes set on
The Muse.
When he's not writing or sleeping, Michael is engaged in politics, canvassing for the Lauren Baer for Congress campaign and organizing protests. Michael is ecstatic to start writing for
The Muse
and become a part of the family.
If you would like to contact this staffer, you may reach them at
[email protected]
Michael Pincus, Social Media and Public Relations Editor
May 21, 2019

WE NEED TO ADDRESS LOCAL ANTI-SEMITISM BEFORE IT'S TOO LATE

(Story)

Apr 08, 2019

PROM TRANSFORMS BALLROOM INTO AN ENCHANTED FOREST

(Story)

Mar 05, 2019

ORGANIZING BLACK HISTORY WEEK

(Story)

Feb 20, 2019

Q&A TEACHER SPOTLIGHT: MR. DAVID PARDO

(Story)

Feb 18, 2019
Jan 30, 2019
Dec 06, 2018

BLACK FRIDAY AND CYBER MONDAY

(Story)

Nov 05, 2018

ELECTION ON EDUCATION

(Story)

Oct 12, 2018

SAGV'S WEEK OF ACTION

(Story)

Oct 04, 2018
Sep 18, 2018

HIP-HOP DAY CANCELLATION CONTROVERSY

(Story)