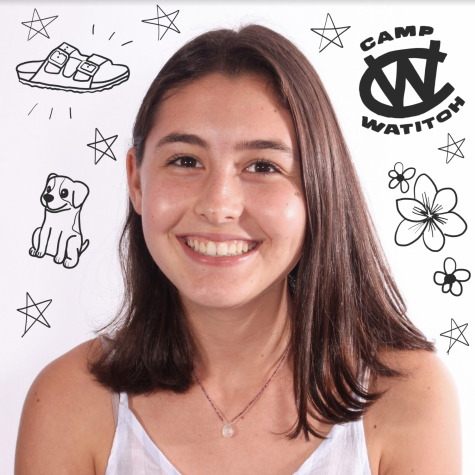 Communications junior Maddy Rubin is a Cover Editor and second-year staffer on
The Muse.
Outside of the publication, Rubin is an attorney for the Delray Beach Youth Court Program and a member of the Speech and Debate Team. She also works as an intern for the School of the Arts Foundation, where she writes stories for the monthly newsletter and website. Rubin is passionate about journalism, and she can't wait for another amazing year writing for
The Muse
and working with the staff.
If you would like to contact this staffer, you may reach them at
[email protected]
Maddy Rubin, Print Managing Editor
Aug 15, 2019

BREAKING: SCHOOL PLACED UNDER CODE YELLOW DUE TO BOMB THREAT

(Story)

May 16, 2019

MR. DREYFOOS WITHDRAWS SCHOOL NAME CHANGE REQUEST

(Story)

May 15, 2019

CLASS OF 2019 COLLEGE DECISIONS

(Story)

Mar 01, 2019

BREAKING: YOUTUBE BLOCKED ON DISTRICT NETWORK FOLLOWING INTERNET HOAX

(Story)

Jan 30, 2019

TEACHER SPONSOR SPOTLIGHT: MR. RUTH

(Story)

Apr 19, 2018

Meet Dreyfoos' Custodians: Yuritza Hernandez-Salgado, Jorge Torres, and Sergio Canalejo

(Story)

Mar 09, 2018

FILM STUDENTS RAISE MONEY FOR EQUIPMENT

(Story)

Feb 05, 2018

SENIORS WIN SPIRIT WEEK AFTER A MAGICAL PEP RALLY

(Story)

Jan 25, 2018

SERVING UP SMILES

(Story)

Dec 19, 2017

THE VOICE OF DREYFOOS: EPISODE 3

(Story)

Dec 11, 2017

CAMPUS CONSTRUCTION: NEW DREYFOOS GATE & SIGN

(Story)

Dec 11, 2017

THE VOICE OF DREYFOOS: EPISODE 2

(Story)

Nov 13, 2017

Weekly News Brief 11/5 – 11/12

(Story)

Oct 09, 2017

THE VOICE OF DREYFOOS: EPISODE 1

(Story)

Sep 27, 2017

Club Rush Offers Involvement and Opportunity for Students

(Story)