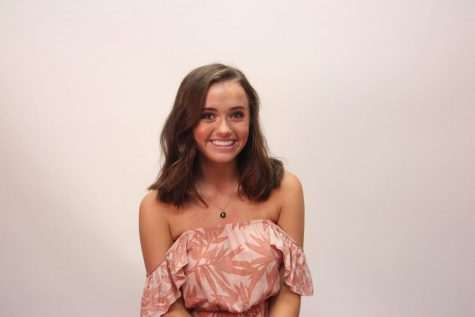 Communications sophomore Kate McNamara is a first-year Arts staffer on
The Muse.
She is very excited to be joining the publication.
Other than writing, Kate enjoys reading trashy teen fiction (i.e. Pretty Little Liars book series), bingeing every show on Netflix, and stressing over school 24/7. Kate is also the president of the Dreyfoos Days for Girls chapter and a member of the Speech and Debate team. In the future, Kate hopes to continue studying communications and live a fulfilling, successful life.
Kate McNamara, News Staffer
May 12, 2018

SAVE THE ARTISTS IN RESIDENCE

(Story)

Apr 27, 2018

SGA AND CLASS COUNCIL RESULTS

(Story)

Mar 13, 2018

ARE STUDENTS FINANCIALLY LITERATE?

(Story)

Feb 28, 2018

THE VOICE OF DREYFOOS: EPISODE 4

(Story)

Feb 26, 2018

STUDENT MEMORIAL MOTIVATE CHANGE

(Story)

Jan 30, 2018

SENIORS SECURE THEIR VICTORY ON MOVIE GENRE DAY

(Story)

Jan 25, 2018

St. Baldrick's Participants Shave to Save Lives

(Story)

Jan 16, 2018

DREYFOOS NEWS BRIEFS: MUDSLIDES, DACA, AND MISSILE THREATS

(Story)

Jan 03, 2018

ARTIST SPOTLIGHT: CHARLOTTE OSTROV

(Story)

Nov 30, 2017

ARTIST SPOTLIGHT: GIANCARLO LLERENA

(Story)

Nov 01, 2017

Dance Seniors Shine at Solo Showcase

(Story)

Oct 16, 2017

All My Sons

(Story/Media)

Sep 28, 2017

Healing Hearts with Art

(Story)