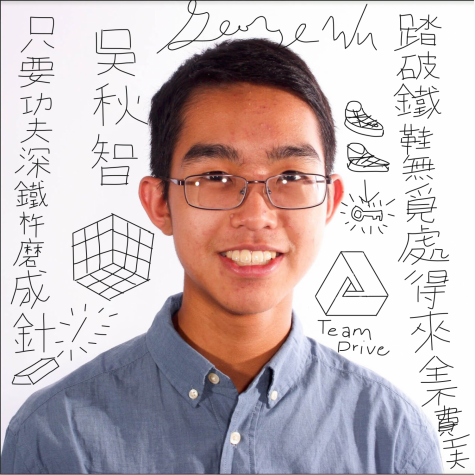 Communications Sophomore George Wu is a first-year Features staffer for
The Muse
and a layout staffer on
Seeds.
He loves to beat his friends at table tennis and speed-solve the Rubik's Cube. He loves helping people, especially on their math homework, but he also volunteers at his church and the Armory Art Center. Aside from that, he is an avid player of electronic games and enjoys spiraling down YouTube while procrastinating on his duties (besides
The Muse,
of course!). He also plays the piano from time to time and loves to learn new languages. He sees the precious value of journalism and is devoted to contributing to it this year.
If you would like to contact this staffer, you may reach them at
[email protected]
.
George Wu, Cover Editor
Aug 31, 2019

HOW TO INTERPRET THE CONE OF DEATH

(Story)

May 05, 2019

AFTER SIX YEARS, SAC VOTES ON NAME CHANGE PROPOSAL ONCE AGAIN

(Story)

Apr 29, 2019

EXCLUSIVE: ALEXANDER W. DREYFOOS DISCUSSES NAME CHANGE PROPOSAL

(Story)

Feb 16, 2019

KLAVIER PIANO CLASS "RACHS" ON

(Story)

Jan 26, 2019

DREYFOOS TAKES CENTER STAGE

(Story)

Dec 08, 2018

PRISM STAGE CREW: WORKING WONDERS BEHIND THE SCENES

(Story)

Oct 24, 2018

DREYFOOS SCARE ACTORS EVOKE TERROR AT FRIGHT NIGHTS

(Story)

Sep 26, 2018

OLD MEETS NEW: DREYFOOS WELCOMES MR. LEWIS

(Story)