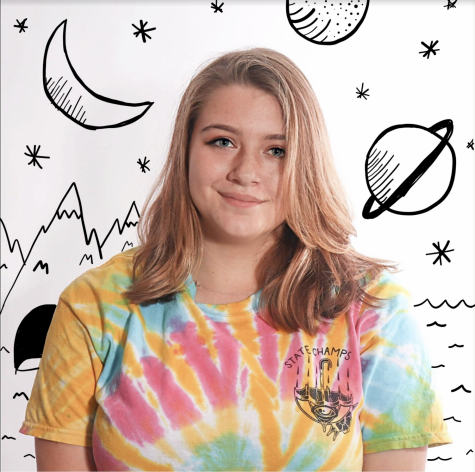 Carleigh Dickinson is a third-year staffer and one of few Assistant Managing Editors on
The Muse.
She is very involved with the Dreyfoos publications, as she is also the Book Production Editor of Dreyfoos' literary magazine,
Seeds
. Aside from all the time she spends working on her two favorite publications, Dickinson is a fourth year goalkeeper for the Lady Jaguars, the varsity soccer team. When not in school, Dickinson is down at Tech Garage, where she is constantly working to design and build her next robot, competing in international competitions. She hopes that her final year of high school will continue to help widen her perspective and teach her the last few things she needs to know before going off to college.
If you would like to contact this staffer, you may reach them at [email protected]
Carleigh Dickinson, Assistant Managing Editor
Oct 31, 2018
Oct 29, 2018

PLAYLIST: CRY-BABY THE MUSICAL

(Media)

Apr 09, 2018
Jan 17, 2017

Girls Soccer District Update

(Story)

Dec 19, 2016

GSA Makes Way for All

(Story)

Nov 13, 2016

Dreyfoos in White

(Story)

Oct 29, 2016

A Week in Review 10/29

(Story)

Oct 13, 2016

Hurricane Matthew sweeps the Atlantic

(Story)