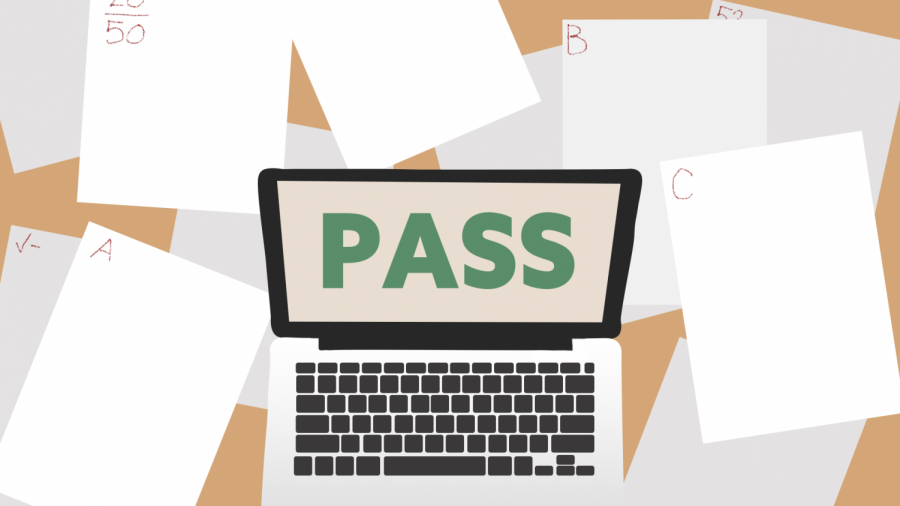 Allison Robbert
In many ways, COVID-19 is poised to become an unprecedented chapter in history. We're faced with school closures, social distancing rules, and an unparalleled demand for toilet paper. Yet, beyond the transition to online schooling, little has been done to adapt our educational system to the limitations set by COVID-19. This pandemic has highlighted some of the largest inequities in our educational systems, and the best way to combat the challenges students face today is through a pass or fail system, or at least the option of one.
COVID-19, better known as the coronavirus, has pushed colleges and universities across the country to make the transition to online schooling, bringing its own set of challenges for college administrators. The Los Angeles Times reports that colleges have been working to assist students who struggle with unstable living conditions, internet access, and family responsibility.
To alleviate the pressure that students face, some colleges have reintroduced the pass or fail system, which replaces the use of letter grades, and gives students full credit for meeting a "passing" standard in their courses. Mark Largent, Michigan State University's Dean of Undergraduate Studies, explains that this new system helps students "finish the semester knowing that their GPAs will not be negatively impacted by this completely unpredictable situation."
The establishment of a pass or fail system has shone a spotlight on the inequities that students face today. Erika Kitzmiller, an assistant professor in education at Barnard, explains that these new pass or fail policies will "lead to greater acknowledgment of an uneven playing field among students." Inequities such as the "digital divide" in this country have not been talked about nearly enough, but pass or fail policies can be the difference for students whose circumstances often determine their future.
In the age of COVID-19, the pass or fail system has become especially contentious. Major universities such as the University of California-Berkeley, Stanford, Columbia, Barnard, Dartmouth, and Massachusetts Institute of Technology have all implemented forms of this policy. However, some students within these universities have expressed concern over how the policy limits their ability to take classes that boost their GPA. Some students at Columbia intended the semester to be a "GPA-booster" that would offer them the ability to obtain specific scholarships, internships, and other opportunities only a high GPA could provide them.
These concerns are valid, but the pass or fail system is still a necessary tool in the face of this pandemic if implemented correctly. It's important that those who oppose a pass or fail system understand that this grading metric can at least be offered as an option for those who may need it.
The University of South Florida recently put in place a pass or fail policy, but the most important feature of this new system is that it's offered as an optional alternative to traditional letter grades. Giving students a choice on how their grades and education are handled in a time when most things are out of their control is essential. We don't know the full extent of people's circumstances. There are students who lack internet access or don't have stable home conditions, and their grades should not suffer because of things they cannot control.
It's time that we as students be offered the opportunity to take our grades into our own hands. A "pass or fail" option at Dreyfoos would give students whose circumstances limit their ability to prosper in online schooling a neutral passing or failing grade on their report card instead of a letter grade that has the capability to damage their GPA. COVID-19 has made a lot of us feel helpless, and on many fronts, that feeling is justified. But we shouldn't be helpless in terms of our education. It's impossible to offer equal circumstances to everyone in this country, but a pass or fail system at least gives all people a chance.