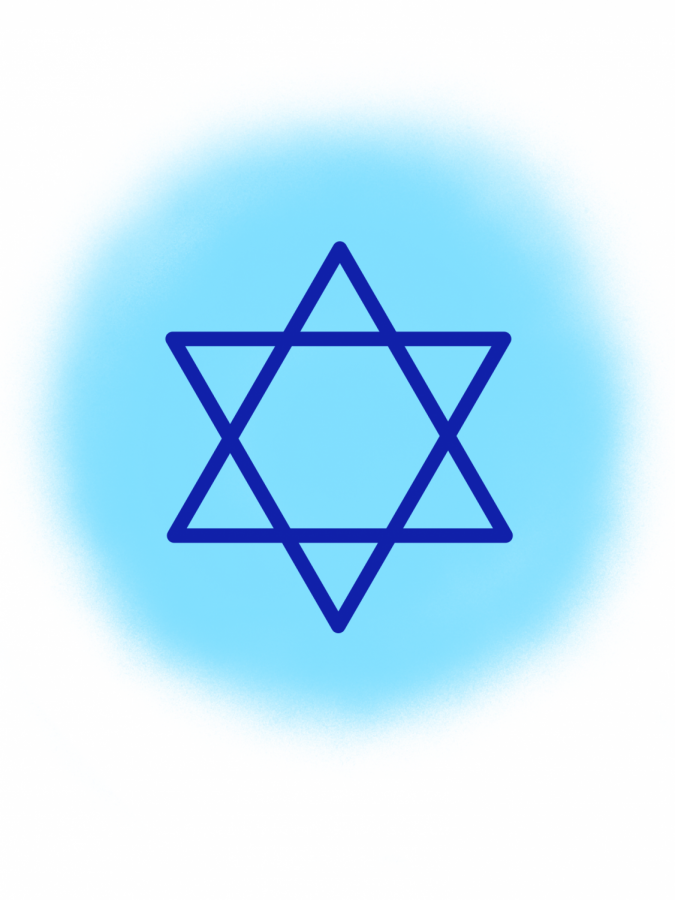 Amanda Cohen
"Kike," a man muttered under his breath as I passed by.
I was walking through Clematis Street in downtown West Palm Beach, wearing my kippah, when I heard it. "Kike." The same word that was spat at my Eastern European and Russian Jewish ancestors as they arrived in the United States in the 20th century; the same word I've seen spray-painted next to swastikas in photos under news headlines this year. To say the least, it stung.
Anti-Semitism has become increasingly prevalent in politics, with Republicans and Democrats alike letting questionable rhetoric slip, particularly when discussing Israel. "I want to talk about the political influence in this country that says it is okay to push for allegiance to a foreign country," Rep. Ilhan Omar (D-MN) said in February. Historically, accusing Jewish people of dual loyalty to Israel has been a tool used to discredit our voices.
Rather hypocritically, President Trump—who claimed there were "very fine people on both sides" at the 2017 Neo-Nazi inclusive Charlottesville rallies—called Omar's comments anti-Semitic.
To many Jewish Americans caught in the awkward middle of this red-versus-blue tug of war, it is clear that calling someone out for anti-Semitic language is often used as a mere political tool to discredit the opposing party when someone seems to speak out of line.
Anti-Semitism is undoubtedly invading our country. However, its ugliest form is not the diction used in the political sphere; it's right here at home, casually slipping its way into daily conversations and finding itself muttered between teeth. I'm waiting for that same passion toward protecting Jewish people—the passion that only appears during moments of political rivalry and opportunity—when more dangerous anti-Semitism is present on the streets, in our classrooms, and in our synagogues.
This year I started wearing my kippah, a traditional Jewish head covering, to school on days when I felt comfortable and safe. Only a week into doing so, a classmate pulled it off my head before mockingly questioning what the "frisbee" pinned to my hair was for (eerily similar to a scene in 2017's "It").
I wish I could say my experience was unique. But after hearing countless stories from Jewish peers about students throwing coins at them, making gas chamber jokes, and scribbling swastikas on their desks, it's become clear that this issue isn't just some far-off political weapon.
Despite the area's large Jewish community, anti-Semitism is not infrequent in South Florida. A 2018 demographic study of the Jewish population from Boynton Beach to Martin County found that the area has 167,000 people living in 78,000 Jewish households, a 21 percent increase in Jewish population since 2005.
Yet in 2017, a synagogue in South Palm Beach County was vandalized with fecal matter, swastikas were found in a school bathroom stall at Omni Middle School in Boca Raton, and an alleged neighbor defaced a man's garage in Boca Raton with swastikas. That same year, police investigated a bomb threat at Arthur I. Meyer Jewish Academy, the day school I attended for six years. These issues are local.
We've seen how quickly hatred against the Jewish community can escalate. In October, a gunman interrupted a peaceful morning of prayer with bullets, taking 11 lives at the Tree of Life Congregation in Pittsburgh. Last month, congregants at a Chabad synagogue in Poway, California gathered for the last day of Passover and were met with gunfire in a hateful attack that ended with three injuries and one death.
I check over my shoulder when I walk into my synagogue. I do the same thing when I walk down the high school hallways or downtown avenues with my kippah on. Anti-Semitism is going unchecked until it is too late. There is a notable historical pattern of aggressive anti-Semitism evolving into persecution, violence, and mass murder. Solemn glances between my brothers and sisters at Shabbat services and youth group meetings say what our words don't: "Will we be next?"
While focusing our energies on D.C. scandals and videos of the non-Jewish Meghan McCain crying over Jewish trauma may seem like productive ways to counter hate, we need to take action on the local level. Only through the active search for solutions can we stop the rise of anti-Jewish sentiment.
I know that the word "kike" exhaled on a busy street corner doesn't scream urgency, but Nazi Germany taught us that seemingly harmless words and bigoted judgements should not be overlooked. Assumptions about jobs and money were enough to fuel an attempt at ethnic cleansing. Caricatures of Jews with stereotyped features became propaganda posters for genocide. That's why Jewish people take incidents so seriously, no matter how isolated or insignificant.
There are ways to get involved. The Florida region of the Anti-Defamation League is committed to tracking anti-Semitic incidents and protecting Jewish students. Their ADL Action initiative provides opportunities to engage in local projects and programs. The Jewish Student Union on our school campus holds regular meetings that educate students on Jewish culture, tradition, and ways to combat hate. If organized action or club meetings aren't your thing, engage in conversation. Tell classmates why doodling swastikas isn't funny or why Holocaust jokes are insensitive. Ask your Jewish friends how you can help them feel safe and included. Together, we can bring this conversation to light.
Jewish people can't stand up to hatred alone. We need solidarity and support. Do it for the lives lost, for the generational Jewish trauma that has lived from the Babylonian Exile through the diaspora—from the 6 million lives taken in the Holocaust to the 12 lost in American synagogues within the past year. As writer and former prisoner in the Auschwitz and Buchenwald concentration camps Elie Wiesel put it, "The opposite of love is not hate, it's indifference."
Join me in remembering the names of Jewish American lives lost as results of the two synagogue shootings in the past year:
Joyce Fienberg
Richard Gottfried
Rose Mallinger
Jerry Rabinowitz
Cecil Rosenthal
David Rosenthal
Bernice Simon
Sylvan Simon
Daniel Stein
Melvin Wax
Irving Younger
Lori Kaye