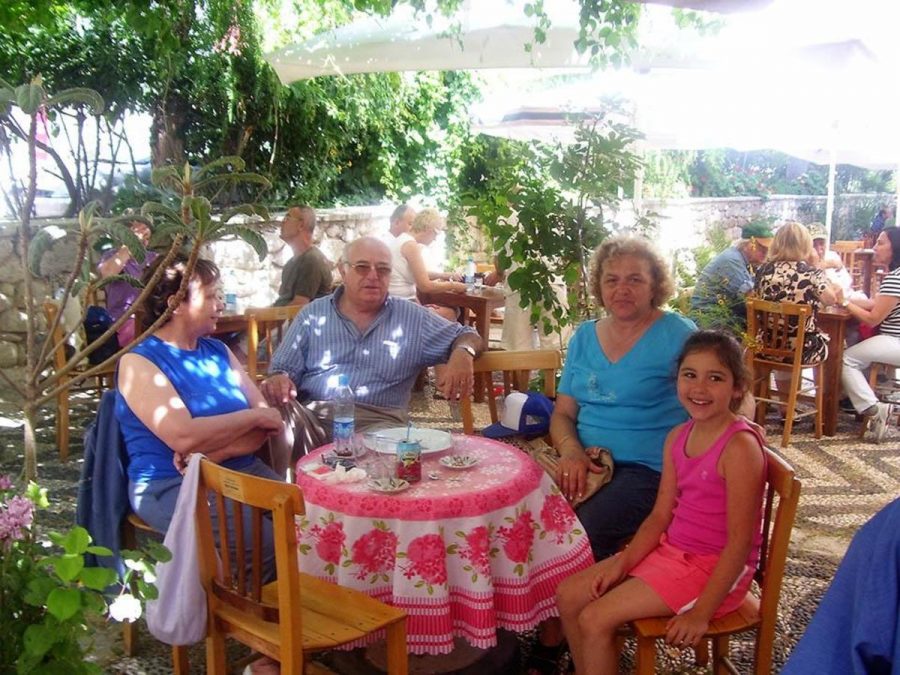 Photo courtesy of Ruby Rosenthal
Legally, I have two worlds.
The first is one of many cultures, of McDonald's, where the Beach Boys flourished and Walt Disney made a name for himself, of red, white, and blue. The second is across the Atlantic, in the Middle East. On every street corner are simit stands, men screaming "bir lira, bir lira," women in hijabs who wake up every morning at 5 a.m. to pray, bazaars with colorful fruits and vegetables, and belly dancing galore.
Almost 26 years ago, my Turkish mother and my American father were married, and after having me 10 years later, they decided to combine their two worlds. My home is a collection of both of their cultures; through the kilim rugs, frozen pizza, dark tea, kalamata olives, Netflix and pita bread, echoes of my father's midwest ("perfect American") voice and my mother's higher, accented one. This combination was not complete, however, until they decided to make it legal, both through marriage, and with their only offspring.
As of just a year old, I visited Turkey for the first time, and my mother has spoken to me in the Turkish language since before I can remember. Growing up, I knew few people who were of other cultures. My elementary school best friend was the picture of an all-American, something I had aspired to be, with the white-picket fence and the perfect family. I was almost ashamed to be different, ashamed that I had something my peers didn't. I hated the way my mother spoke too loudly into the phone, the fact that I wasn't allowed to go sleepovers, or that our family kahvalti never consisted of waffles and bacon, but rather of bread, olive oil, feta cheese, tomatoes, and cucumbers.
Many had never even heard of Turkey before knowing me. Turkey does not get much notice in the news, unlike France or the UK. It's a country that many of my elementary school peers assumed was named after the main course served at Thanksgiving dinner (and wondered why that was so), but now, through the coup and the Turkish president's dictator-like leadership, it is considered dangerous.
Turkey is a country all-too familiar with coups. It was the Young Turks Revolution of 1908 that removed the Ottoman sultan from power and replaced it with a democratic system. And now, the event that happened this past summer has disrupted that. What happened in July caused an uproar. Soldiers, teachers, police, judges, and many more are banned from leaving the country. The government revoked the licenses of over 20,000 educators who have been accused of being "tied to the plot."
In early 2001, I was granted a dual citizenship, meaning that if I wanted to reside in Turkey in the future, I could, and due to the current election, I tend to joke about using that privilege in 2017. Despite my elementary insecurities, I am finally more comfortable with my second culture and am even proud of it. But through all the media coverage that the country had received in the news,  my parents feel it should be taken away. They worry that because of the limited freedom of speech in Turkey, I could be taken hostage just by utilizing the freedom of speech we take for granted in America; by doing something as simple as writing this article.
My dad said it best: "It's crazy to think that someone would have to use the word 'escape' to describe leaving Turkey, " and it is. For me, it will always be the land where I learned my division tables, where I spent long sweltering June days lounging by the seashell-less sea, where I saw my first PG-13 movie, where I've burned my tongue countless times on too-hot Turkish çay.
Whether my parents decide to revoke my citizenship or not, Turkey will always be a second home to me, and taking away the legality of my second world will never change that.