News Recap Week 5/15-5/19
Turkish President's Bodyguards Beat American Protestors
The Turkish president, Recep Erdogan, met with President Donald Trump this past week, and soon after their meeting protesters began to gather in Embassy Row. Many were protesting President Erdogan's cruel and oppressive rule of the Turkish people. The peaceful protest turned violent when Edogan's personal bodyguards began to beat the protestors. There were calls to have charges brought against those men, but it is unlikely because they have already left the U.S. for their home in Turkey. The State Department released a statement Wednesday saying that the department was, "communicating our concern to the Turkish government in the strongest possible terms."
Trump Shares Top Secret Information with Russia
Controversy arose on May 17 when President Trump was found to have shared top secret information about the Islamic State and American defense systems to several Russian officials. It is reported that he told the Russian foreign minister and the Russian ambassador that the Islamic State had stolen parts of airport security equipment to test a bomb that might have the capability to be put in an electronic device. It is thought that these devices won't be detectable by airport security. Trump has defended his decision to share this sensitive information saying it is his "absolute right" to share information pertaining to terrorism and airline safety to these officials. Many fear that this move by Trump will show our allies that we cannot be trusted with top secret information because the classified information that was divulged was shared to the U.S. by Israel.
Car Kills Pedestrian in Time Square
One woman died and 22 people were injured on May 18 when a drunk driver drove onto the sidewalk in Time Square. The driver, now identified as Richard Rojas, was a 26-year-old male who has had several DWI convictions. The initial fear by many was that this was a terrorist attack, but that was quickly put to rest by the New York Police Department. He was charged on Thursday with one count of second-degree murder, 20 counts of attempted, and five counts of aggravated vehicular homicide, report to the public by the NYPD. After Rojas was caught, he reportedly said that he heard voices telling him to kill people. His 2009 Honda stopped driving on the sidewalk when it ran into a metal stanchion. Seconds later, witnesses saw Rojas run from the scene, but he was quickly caught by the police.
About the Writer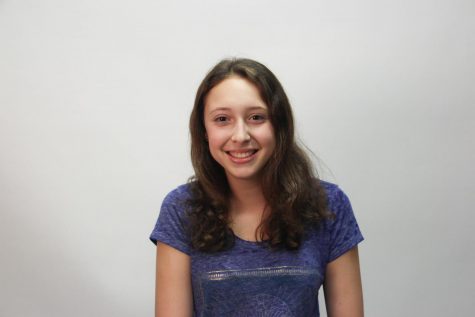 Zoe Romano, News Editor
Communications junior Zoë Romano is second-year staffer and news section editor of The Muse. Her main interests are speech and debate, investigative journalism,...