A Week in Review 1/13
Barack Obama Delivers Farewell Address
President Barack Obama got on stage one last time in Chicago on Tuesday night to deliver one final speech as President. He performed the speech in Chicago rather than the traditional farewell speech setting of the White House because he feels that Chicago is "the place where it all started." Mr. Obama recalled his presidency that saw successes as well as setbacks, both of which he admitted to. Throughout the speech, he emphasized many topics that he deeply believes in such as the change he feels is still needed with the issue our country faces regularly of racial injustice. One of the most commendable moments was when the president mentioned president elect Trump and the audience immediately started booing. Obama, coming back with a very humbling response, described the upcoming transition as "the peaceful transfer of power from one freely elected president to the next" according to CNN. During the speech, President Obama thanked those who have helped him along the way including First Lady, Michelle Obama and Vice President, Joe Biden. With Barack Obama being our country's first African American president, this coming week will be the final week in The White House for a president who has made history.
Donald Trump Slams CNN in Press Conference
Over the past few months, many concerns have risen due to Donald Trump's treatment of the press. Back in November 2015, the president elect was criticized for allegedly mocking a New York Times reporter with a disability. Just this week, Trump was seen attacking the media once again at his first press conference since being elected. A CNN reporter, Jim Acosta, was prevented from asking further questions as Mr.Trump spoke over him, calling CNN "fake news." This sparked controversy in the media world as the president elect did not allow any follow up questions. Acosta was threatened to be expelled from the event after trying to continue to ask more questions regarding a CNN report that discussed private information dealing with information about the Russian hackings. This controversy still remains to be prominent in world news as investigators look deeper into the rumors of Russia hacking into the Clinton campaign's emails and providing the information on Wiki Leaks.
North California Recovering after Five-Year Drought
For the past five years, North California has been experiencing severe droughts throughout different areas. However, the recent downpour of rain and snow has put an end to most of the drought, bringing relief to the state and its inhabitants. At this time last year, drought "covered ninety seven percent of the state" according to USAtoday.com. But now with all of the rain and snow, "less than sixty percent" still remains in drought. Although the great amount of rain is helping the land, it is also destructive in some areas by bringing mudslides and flooding. Californians hope that this great amount of rain and snow will reduce wildfires come fire season.
About the Writer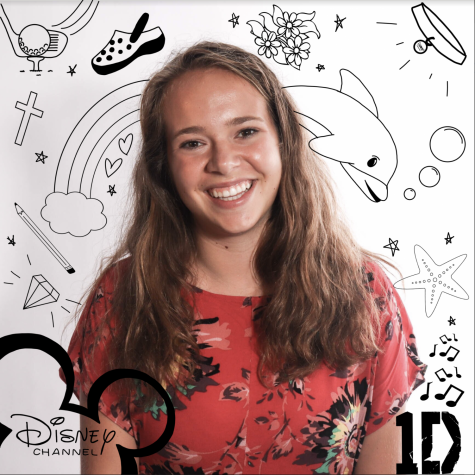 Lilly Randolph, Assistant Managing Editor
Communications senior Lillian Randolph is a third-year staffer on The Muse. Before becoming Assistant Managing Editor, Randolph was a Sports staffer for...