Hurricane Matthew sweeps the Atlantic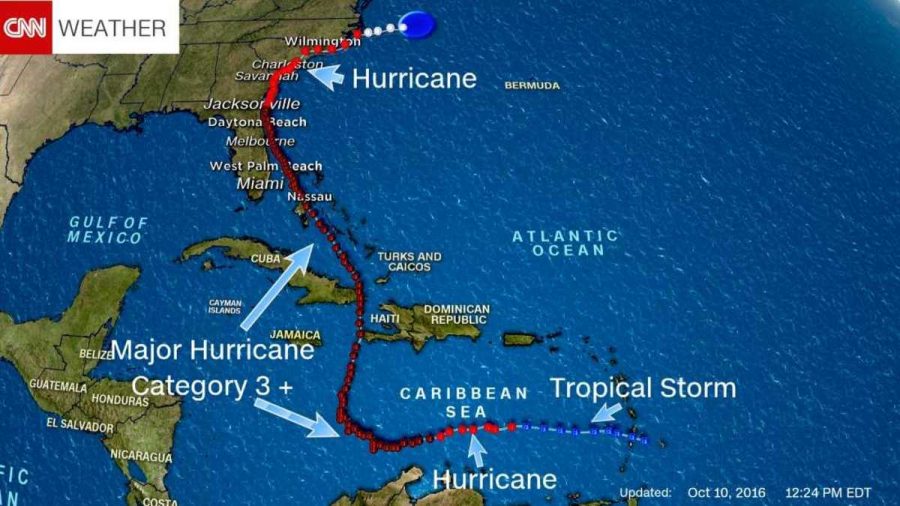 People vigilantly watched the news during the week of Oct. 3 as category four Hurricane Matthew pushed through the Atlantic Ocean. Every station covered the storm and many residents in the Southeast and Caribbean were left wondering if they would get hit by the worst storm since Hurricane Andrew.
"I was relieved that we did not get a lot of damage," communications teacher Christine Tieche said. "I was concerned for my friends who live in the northern part of Florida, but luckily, no one sustained any major damage."
As of Oct. 11, upward of 1,000 people have died in Haiti alone, according to Reuters, where Matthew hit as a category three hurricane. Haiti is experiencing cholera outbreaks because clean water has become scarce there.
"[My family] was worried at first because we all heard it was going to hit Cuba, but later we heard that it was going to hit the eastern side," communications sophomore Jazlyn Estevez said. "We don't have family on the eastern side of the island, so we weren't as worried. We still called them to make sure everything was fine, and they told us that all they got was some rain and wind, nothing major."
Extraordinary measures were taken in southeastern states, including Florida, to help protect as many people as possible. Nearly two-million people living along the coasts of Florida, Georgia, and South Carolina were urged to evacuate.
"[I evacuated because] I live a mile from the beach and it felt like the safest thing to do. I was lucky to have that as an option," visual sophomore Isabelle Stratton said. "I felt pretty confident that everything would be in its place when I came back, but we still expected flooding and power outages."
Matthew was projected to hit West Palm Beach, but changed it's course late Thursday night on Oct. 6. Palm Beach County sustained minor damage, and Dreyfoos had sustained no damage.
"[The communications department] moved all the editors into the TV studio, a windowless room," Ms. Tieche said. "We unplugged all the equipment from the outlets that didn't have surge protectors, and we covered everything else with garbage bags. We prepared for the worst, and luckily, there was no damage."
About the Writer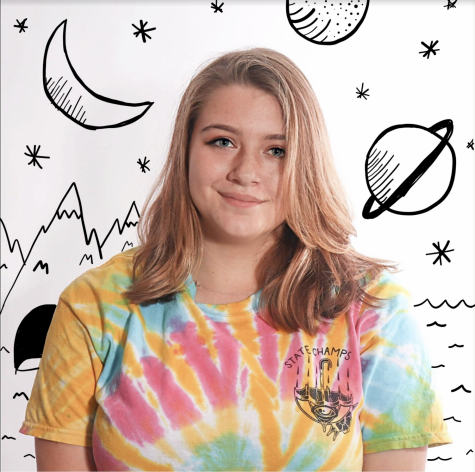 Carleigh Dickinson, Assistant Managing Editor
Carleigh Dickinson is a third-year staffer and one of few Assistant Managing Editors on The Muse. She is very involved with the Dreyfoos publications,...