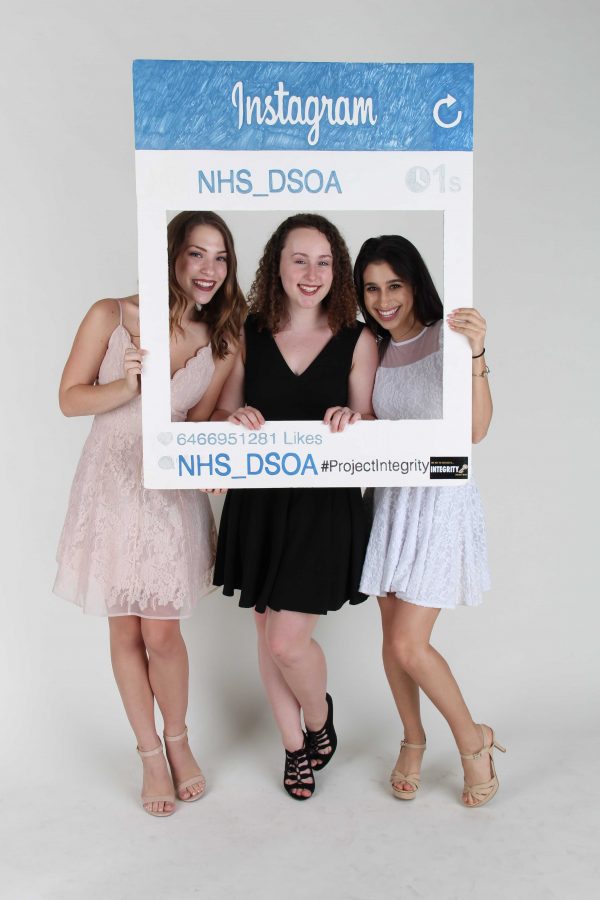 Photo courtesy of Joe Dirienzo
One hundred and thirty-three new members were inducted into the National Honor Society (NHS) on Friday, Sept. 30. Parents and family members of inductees gathered in Meyer Hall, during seventh period, to celebrate their child's academic achievements.
In order to qualify for NHS, students must have a 4.125 HPA by the end of their sophomore or junior year. If a student qualifies, they receive an invitation to apply and must submit an extensive application that includes teacher recommendations and a community service hour log. If accepted, they will attend a ceremony held in the beginning of the next school year.
During the ceremony, each NHS officer took to the stage and spoke of the four pillars upheld by the society: character, scholarship, leadership, and service. Guest speaker Commissioner Cory Neering talked to the inductees about the honor of being in the society and social studies teacher Jeffrey Stohr and media center aid Cookie Davis were inducted as honorary inductees.
Following the ceremony, a string quartet played as students and parents trickled into the cafeteria for a dessert reception.
"This year, I am looking forward to expanding the National Honor Society and doing some really great things including reaching out further in the community," NHS president and piano senior  Natalie Shteiman said. "We have more blood drives and other things planned, so we are going to have even bigger events this year and to get more people involved in NHS as this year there was a record for the amount of people inducted."