Erika Cespedes: A Work of Art
Hang on for a minute...we're trying to find some more stories you might like.
When she moved from Costa Rica to Florida, digital media artist-in-residence Erika Cespedes fell in love with photography after taking her first photography class in high school. She now works three jobs, each of them devoted to photography and the art behind it.
"My part-time jobs are [as an] artist-in-residence at Dreyfoos, teaching artists at the Norton Museum of Art, and I also freelance," Ms. Cespedes said. "I get to do what I want, which is art, so I can't complain about it. Hours are great, pay is good, and I have my own free time to do whatever I want."
Ms. Cespedes' freelance work has won many awards, including Best Portfolio in Show at the Art Institute of Fort Lauderdale Graduation in 2011 and the Juror's Choice Award in the 2017 National Juries Photography Exhibit at the Academy Center of the Arts. Her work has also been featured in multiple publications and group exhibitions.
"[My style is] very editorial," Cespedes, who has an associate certification in Adobe Photoshop, said. "I do a lot of retouching, and I also do photo shoots. Sometimes, I have to do layouts for magazines or other studios."
On her website, erikacespedes.com, Cespedes showcases a variety of photography series in which she portrays themes she is dealing with in life. From "Unborn" to "Decompression," Cespedes' work has drawn the attention of nationwide conventions in which she has been able to participate.
"I get my expenses paid to go to art conventions. So I get to do art, and everything's paid for," Cespedes said. "I've been to Naples, Chicago, and there are others coming up in Washington, D.C., usually around November."
Taking her passion with her, Cespedes also helps kids at the Norton Museum of Art's After School Outreach Program.
"[I work at the Norton Museum] at night, usually Thursdays for the Open Evening days," Cespedes said. "Tuesday nights are at a specialty facility. Sometimes, I work there on Saturdays. A full-time job really wasn't available, so I kind of had to piece it together and come up with a full-time job with a bunch of little part time ones."
About the Writer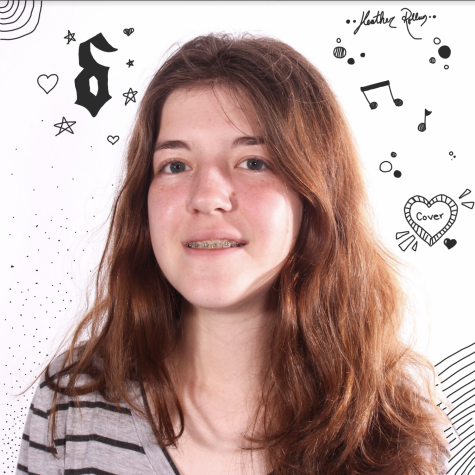 Heather Rollins, Cover Editor
Heather Rollins is the Co-Editor of the Cover section. She enjoys writing, filmmaking, and reading sci-fi and fantasy books. Cover section...