DIVERSIFIED GRAMMY NOMINATIONS
On Nov. 28, the Twitterverse activists went on rave yet again, but this time it was one of validation.The release of the 2018 Grammy award nominations brought about a wave of approval from many viewers, due to the increased diversity among the nominations in comparison to previous years.
After the 2017 Grammys, controversy struck when Adele received the award for Album of the Year. Adele said that she had voted for Beyoncé and believed that she deserved to win, making the comment during her acceptance speech. This was Beyoncé's third nomination without winning. Audiences were becoming speculative of the decision-making process for winners, suggesting racial bias.
According to Billboard, only two rap-related albums have won the Album of the Year title, in a 40-year history. Similarly, black artists have only won Album of the Year three times since 2002, despite the many nominations they have received.The Recording Academy's website states that the Academy "is dedicated to improving the cultural condition and quality of life for music and its makers." However, many viewers have been disappointed by the lack of diversity in more recent winners.
Lately, minority artists have been overlooked by the Recording Academy's voters on many occasions, and it does not go unnoticed. Rap artist Kanye West took to Twitter in 2016 to let his listeners know that he had a problem with the awards show, and made the point of not attending. Frank Ocean refrained from even submitting his album, "Blonde", revealing to The New York Times that he didn't believe the Academy had a fair representation for "people who come from where [he comes] from."
Since this debacle, changes have been made by the Recording Academy to make votes more easily accessible to its 12,000 voting members; replacing the mailed votes with online votes from its members in order to ensure that accessibility. Implementing online voting has resulted in the nominations to become influenced by youth culture, as well as allowing touring musicians to submit their music.
The 60th annual presentation of the Grammy's award show airs on Jan. 28, 2018 from 7:30 p.m. to 11:00 p.m., and will feature various minority artist nominees,including Latin singer Luis Fonsi and female African-American R&B artist SZA. For the first time since the first awards show in 1959, all of the male nominees for Album of the Year are non-white music artists, including Bruno Mars' "24k Magic", and Childish Gambino's "Awaken My Love".
With the newly-introduced diversity in the voting pool, R&B and Rap Artists are leading the ballots, and racial bias is slowly being eliminated from the event. Increasing numbers of multi-cultural and younger audiences watching the awards called for representation, and are now getting it.
To see a full list of 2018's nominees:
https://www.billboard.com/articles/news/grammys/8047027/grammys-2018-complete-nominees-list
About the Writer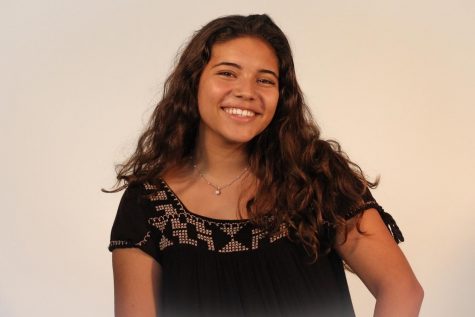 Anamaria Navarrete, Assistant Managing Editor
Communications senior Anamaria Navarrete is a third-year staffer for The Muse and an assistant managing editor. She enjoys all sorts of music and is very...