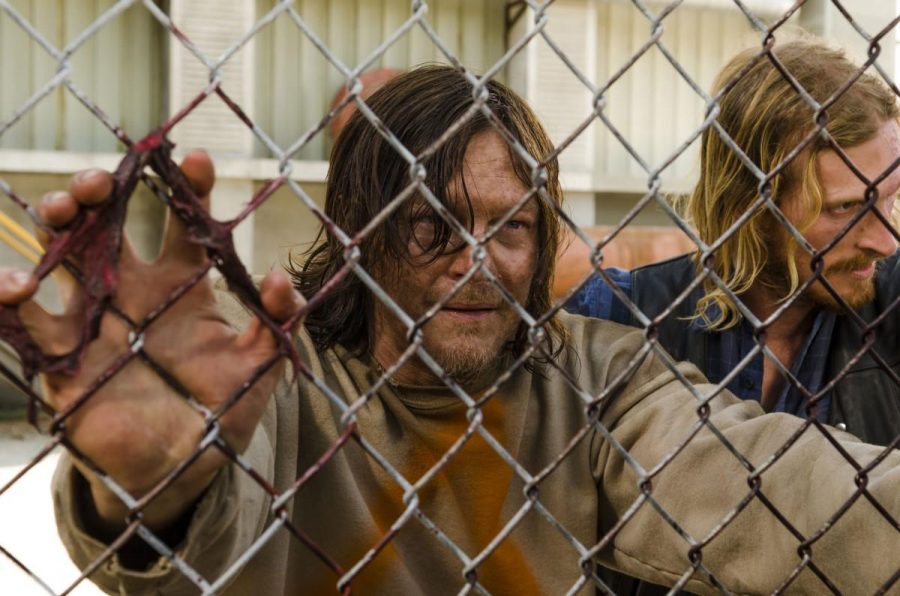 Official image by Gene Page/AMC
This season's The Walking Dead is something of an experimental project, with each subsequent episode containing a completely different story, tone, and style than the last. This week's edition, appropriately titled "The Cell," continued that trend, giving audiences a type of episode that seemed as though it wasn't even part of The Walking Dead.
This episode was quite simply the introduction to The Sanctuary, the compound home to the Saviors and their much resented leader, Negan. Audiences followed fan favorite Daryl as he got accustomed to his new surroundings as a prisoner. This not only entailed him being locked in a cell with nothing to eat but a dog food sandwich, but also a daily listen to the most annoying song ever heard, "Easy Street," all meant to break him down physically and emotionally. Just to add to the pain, Daryl was forced to look at a picture of Glenn's dead body after the events of episode one, which Daryl himself set into motion.
All these mind games and torture techniques are meant to break Daryl to the point where he becomes one of the prime men in Negan's close circle. Negan is trying to turn him into the next Dwight, who, as audiences were given more information, was very obviously battling his own conscience between what is right and what is wrong. The episode reveals why he and his wife tried to escape back in season six when they met Daryl, and the subsequent events that followed. We also see a side of humanity to him when he reluctantly executes a fellow savior unwilling to go back after trying to escape.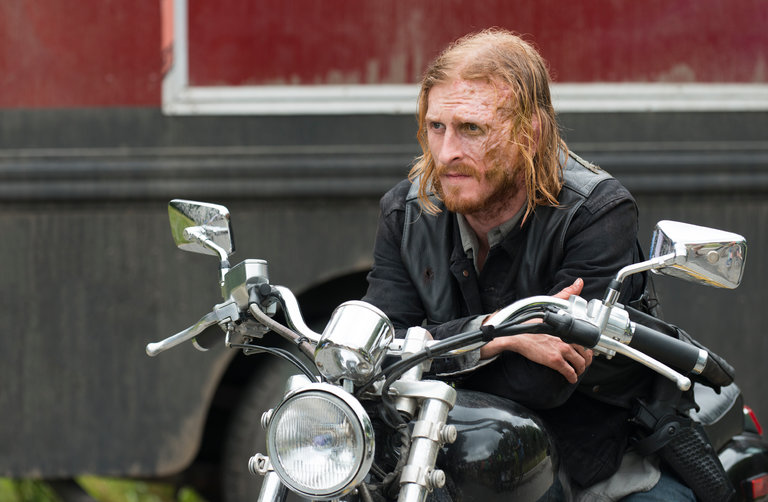 Negan's character continues to be brilliantly executed by the show, as his mindset and actions are further developed with more long stretches of dialogue, revealing how cunning yet menacing the man really is. The episode came down to a battle between Negan and Daryl, over whether Daryl was willing to give up his dignity to receive better treatment and a new life under the saviors. But he remained himself, and ended up right back in the cell he started in at the beginning of the episode.
This episode's pacing was definitely on the slow side, which for some viewers, may have been a turn off after last week's episode grinded things to a halt. But in the end, it worked. The plot expanded beyond our core group and Daryl was given a challenge that further developed his character and moral that we've seen since season one.
The only thing severely lacking that this episode didn't help to improve?Walkers. It may just be that we are still very early in the season and things are taking time to get going, but the threat of zombies should once again become a very real threat once again in the near future, just to add to the stakes already set out by Negan and the Saviors.
After an explosive premiere and two subdued episodes, it appears this season is taking its time to build the plot, something much needed that previous seasons just didn't have. Let's hope the trend continues.