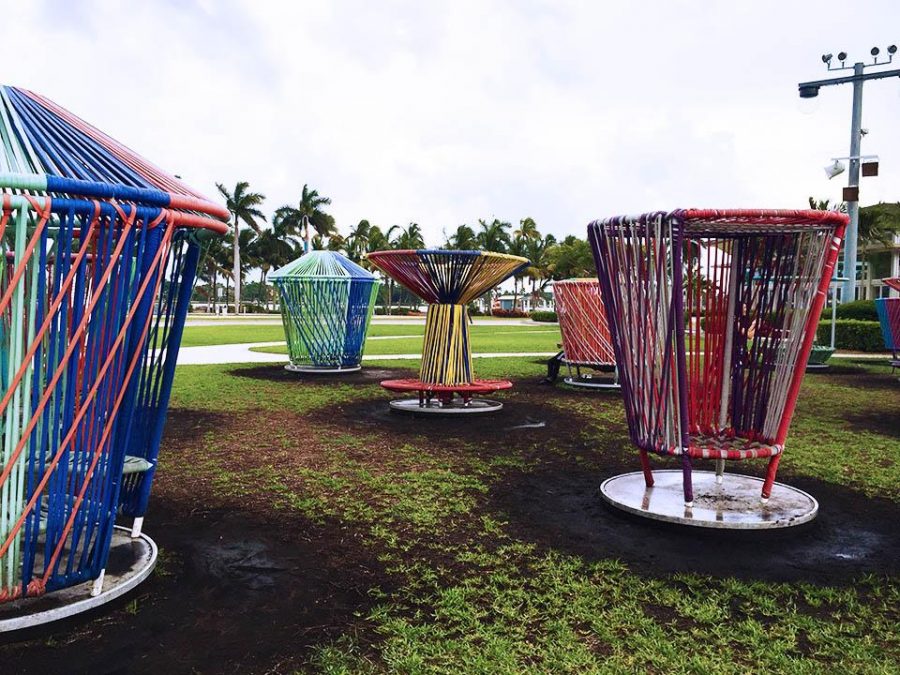 Photo by Ruby Rosenthal
For months, spinning hues of turquoise, magenta and mauve have populated Clematis' Great Lawn, providing free entertainment for teens and families in Palm Beach County. Piggybacking off of the success of the Musical Swings last spring, Clematis' newest interactive art piece, Los Trompos, or the Spinning Tops, were an instant hit when they arrived on June 2.
These 3-dimensional woven tops were created by Hector Esrawe and Ignacio Cadena, two Mexican designers influenced by the world around them. Each top has a unique shape and is inspired by nature. They also have a traditional Latin American design, architecture and folk art. Open daily from 10:00 a.m. to 10:00 p.m, Esrawe and Cadena invite residents and visitors to interact, engage and enjoy until Aug. 28, when the tops will move from their spot on the waterfront and will be dispersed throughout West Palm Beach.