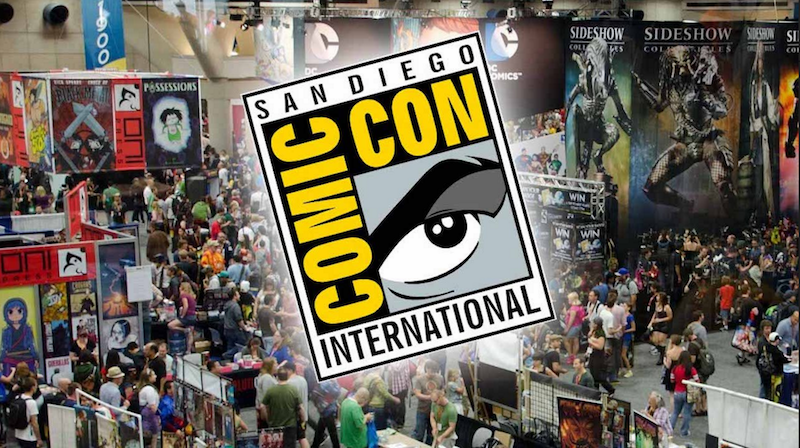 Photo by COED
Cosplaying individuals, celebrity panels, and inside looks into movies and T.V. is just part of what made up this year's annual Comic Con which took place July 21-24 in San Diego, California. Continuing the tradition of major movie studios competing to create the most buzz, this year's event featured multiple new trailers for an array of superhero movies that were aimed to get fans hyped and generate excitement. Over 160,000 people flocked to the San Diego Convention Center to experience exhibits from all their favorite movies, shows, and video games in the realm of fantasy, anime, science fiction, horror, and of course, comics. With so many people attending, the studios behind fan favorite films and shows use the event to garner publicity for their properties. Celebrity panels for shows like "The Walking Dead" and "Game of Thrones" are a staple of the event, with the panel usually taking questions from audience members as well as sharing their experiences from on set.
The biggest attraction the event has become known for is the release of trailers and new footage for upcoming movies and new seasons of shows. "The Walking Dead" released its long awaited trailer for the seventh season, set to premiere in October. The popular BBC series "Sherlock" also previewed its fourth season, premiering in January. A rivalry has developed over the last few years between Warner Bros. and Marvel, as they each try to outdo each other in who releases the best trailers and footage. With the release of an all new "Suicide Squad" trailer, a "Wonder Woman" trailer, and a trailer showcasing the first footage from "Justice League," Warner Bros. may have won the fight this year. Trailers for the new "Kong: Skull Island" movie that featured a new take on King Kong, and the Harry Potter series spinoff "Fantastic Beasts and Where to Find Them" was also released by the studio, just to add a cherry on top of the sundae. Marvel released its share of great trailers as well, with "Doctor Strange" and an array of shows getting their own teasers as well.
For an event that's gone from a geek fest to one that so many attend and tune in to, this year was another success in showcasing some of the most popular movies and T.V. shows in pop culture today. With so much new footage and the promise of entertaining additions to Hollywood, fans can't wait for what's to come.