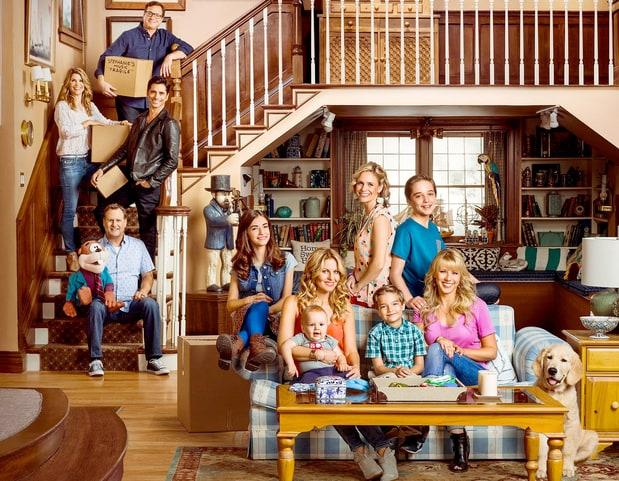 Official promotional image released by Netflix
Twenty-one years after the end of ABC's "Full House," its spin-off, "Fuller House" has hit homes in a clearer and easily accessible service: Netflix. Since its release, it has been watched by millions of families across America and as well as procrastinating teens. However, that does not mean it is worth a Netflix subscription.
As an avid "Full House" rerun watcher, the first episode was a bunch of awws and oohs. You get to say things such as, "wow, Jesse still has great hair," (if he doesn't beat you to it), or "Danny did not age well." There is the prolonged absence of Michelle, just an infant or a grade-schooler in the original show. The cast acknowledges it just as one would do in a mockumentary type show: by staring into the camera with an annoyed look on their face. Although I loved "Full House" as a kid, I can wholeheartedly say that "Fuller House" does not reflect the show's warmth and comfort of the past.
America, or at least Hollywood, seems to be obsessed with nostalgia. Whether it be "Girl Meets World," the remake of "Boy Meets World," the "Gilmore Girls" revival currently in the making, or movies like "Alice in Wonderland," we seem to be either out of ideas or fixated on reliving the past. This may work, but only in special cases. The "Alice in Wonderland" remakes, in my opinion, are well executed. They have similar plot lines and the same characters with more modern looks. However, this can go too far, like in the case of "Fuller House," described by The New York Times as a "forced walk down memory lane."
The show seems to be more of a 21st Century outlook on the series or how things would have played out if it had continued for twenty or so years. The "aged-up" "Fuller House" brings its original characters back along with the premise of the prior show, but gender-flipped. This time, Danny's eldest daughter, D.J. is raising three boys in the same house after the death of her husband. In theory, it's a great idea. Fans can jump right back into the lives of the Tanners, Gibblers, and Katsopolis and pick up right where they left off. What ruins it, is a mix of high expectations and poor acting, a formula for disaster.
To compare "Fuller House" and "Full House" would be similar to if one were to compare past and current Disney Channel shows. The current Disney Channel shows, including "K.C Undercover" and "Best Friends Whenever," are generally considered to be "not funny" and many teens yearn for the "Hannah Montana" and "Suite Life" days of the past. For avid watchers of "Full House," "Fuller House" is almost as painful to watch, if not more, but unfortunately, it has been renewed for season two.
For the "Full House" fans out there, I'm sorry. Like you, I was really expecting more.