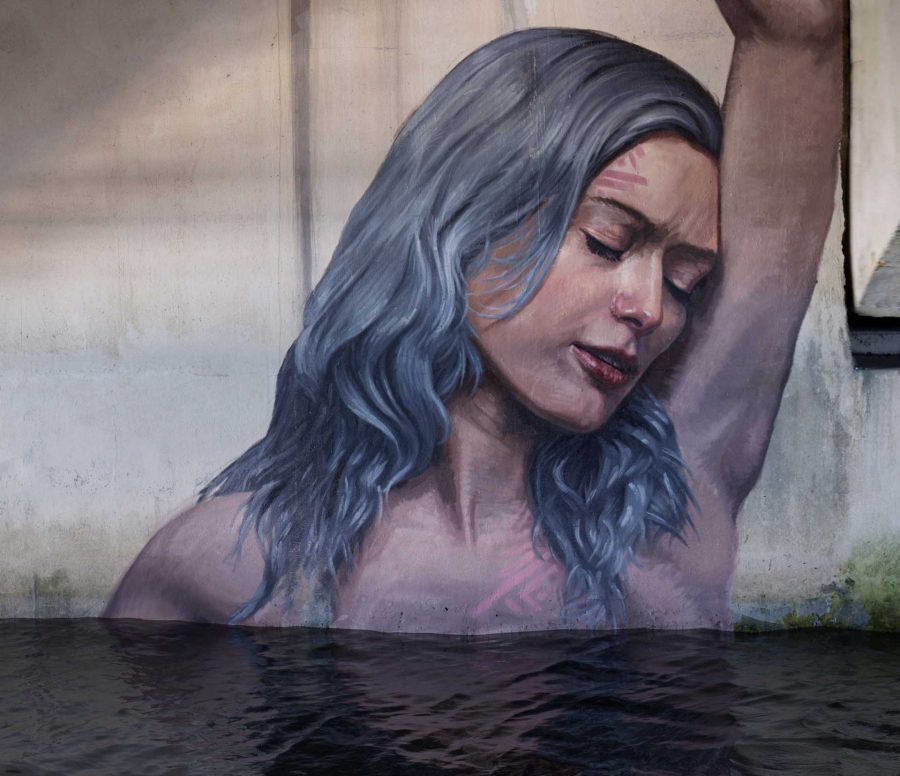 Photo by of Diana Slabinschi
Under the North Park bridge, peeking out just above the water, is an elegant woman named Clara, who rises from the water and holds up the bridge. Clara is part of a mural which was painted by Hawaiian street artist Sean "Hula" Yoro during CANVAS West Palm Beach. This piece of art could be considered one of the most obscure murals in Clematis due to its placement alone.  
From Icebergs to walls under bridges, Hula is famous for his street art that usually depicts women emerging from water. His unique street art has caught the attention from people around the world, with over 88,000 followers on instagram. Clara and Hula's many other murals have gone viral.  His goal is to bring beauty to unlikely, deserted places through his art.
Clara will continue to rise from the water like a mermaid and live out Hula's goal by bringing an artistic and unique appearance to the otherwise "boring" wall underneath the North Park Bridge