Staff Pick: "Harmony of Heroes"
Erik Ridd, Assistant Website Editor
March 8, 2015
Hang on for a minute...we're trying to find some more stories you might like.
Music is a powerful thing. It can change emotions and bring back memories and feelings of nostalgia. This emotional connection is something that the creators of the album "Harmony of Heroes" know well. Based on the music of the "Super Smash Bros" video game series, and by extension Nintendo games in general, the album features fan-made arrangements from musicians around the world. "Harmony of Heroes" contains 101 tracks of music in a variety of styles ranging from jazz to classical to rock. Though the album is a tad long, with a runtime of over seven hours, it is certainly worth listening to, especially if you are a longtime Nintendo fan or a fan of good music in general. "Super Mario," "Legend of Zelda," "Pokémon," "Kirby" and various other Nintendo franchises featured in the first three "Super Smash Bros" games have arrangements featured within the core album. The expansion "Harmony of Heroes: Final Smash" has tracks and series that the original album missed. "Harmony of Heroes" is an unofficial fan album, so it can be legally downloaded for free at their website, www.harmonyofheroes.com.
About the Writer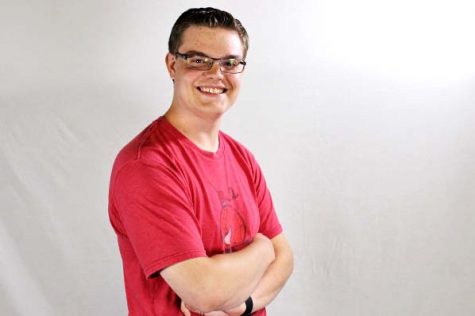 Erik Ridd, Website Editor
Erik Ridd is a communications senior and the Co-Editor of the website you're currently visiting. He spends most of his time pretending that he is talented...