Derek Hale and Mexico: "Teen Wolf" season 4 premiere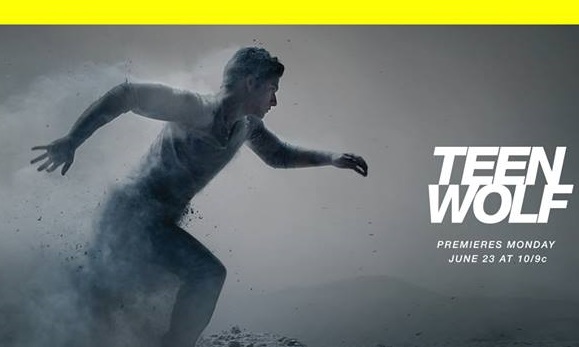 Chiseled abs, special effects, unnecessary back flips and heroic teenagers who look like they are in their mid-twenties are key components in the success of MTV's "Teen Wolf." The popular supernatural comedy-drama returned on June 23 with its season 4 premiere aptly titled, "The Dark Moon."
"Teen Wolf," inspired by the 1985 film of the same name starring Michael J. Fox, follows Scott McCall, an ordinary asthma-ridden teen who gets bitten and turned into a werewolf. He and his friends protect the town of Beacon Hills from the supernatural forces that invade it, shirtless and angsty in fight scenes set to alternative music.
​Since its initial premiere in 2011, "Teen Wolf" has gained a large fan base, which earned the season 4 premiere 2.2 million views.
According to Dylan O'Brien, who plays Scott's loyal best friend Stiles Stilinski, "Teen Wolf" is shifting away from the foreboding and violent atmosphere of season 3.
"Season 4 so far is a lot like season 1 was," O'Brien said. "It's sort of stripped down from all the craziness that went on in season 3."
Although the show opened with a pilot so hilariously bad that it was entertaining, the episodes generally develop into engaging storylines, filled with plot twists which most fans agree surpass expectations.
Season 4 Premiere Recap (MAJOR SPOILERS)
Season 4 picks up where season 3's cliffhanger left off. Allison Argent is dead and her psychotic aunt Kate Argent is not. Aiden, one of the twins, is also dead. Kira seems to be replacing Allison's role as the kick-butt love interest. Malia's appearance in the opening sequence seems to foreshadow development in her role although she was previously revealed to be Peter Hale's daughter
In "The Dark Moon" takes Scott, Stiles, Lydia, Kira and Malia are led to Mexico in search of Derek, by  a clue Scott finds in Derek's loft. Once in Mexico they meet the distinguished Calavera family of werewolf hunters. Scott comes to the revelation that Kate Argent is still alive, most likely in the form of a werewolf due to the way Peter had killed her with his claws, which made it possible for her to revive and turn into a werewolf. The Calaveras, despite being hunters, let Scott go because he had never bitten an innocent person. Scott goes with Braeden, who was hired by the Calaveras, in pursuit of an idea  about  where Kate and Derek may be. Braeden is a mercenary who appeared in  earlier episodes. The episode closes with Scott finding not exactly whom he was looking for, a younger teenage Derek, whom viewers may recognize from the season 3 episode "Visionary."
It appears that season 4 will focus on Mesoamerican mythology, with the introduction of shape shifters based on Aztec culture. The season can go in several different directions with Kate Argent, the Cavalera family and the appearance of a young Derek Hale.
"Teen Wolf" will continue to air on Mondays at 10 p.m. on MTV.
About the Contributor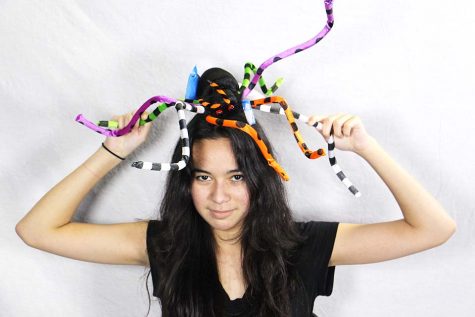 Samantha Rose, Editor-In-Chief
Communications senior Samantha Rose is a third-year staffer and Co-Editor-in-Chief of The Muse. She has had a passion for writing since middle school and...