The melodious harmony of a keyboard and tenor saxophone resonates through my laptop's speakers, the first notes to the smooth tune of "Sweet Sucker Dance" by Charles Mingus. The introduction screen disappears as the Jazz Ensemble 1 Band fades into view, each student a box on my screen as they move through the song.  
Beginning on Thursday, Feb. 11, the Jazz Ensemble 1 Band participated in a series of masterclasses and performed during the 13th Annual Charles Mingus Virtual Concert, hosted by the Mingus Institute. Created for aspiring high school jazz artists nationwide, this program was an opportunity to honor the legacy of American composer Charles Mingus and for students to expand their musical expertise.
Dreyfoos was one of six high schools across the country selected to participate in the concert, earning the chance to play two pieces as a band. Band teacher Christopher De Leon, who has participated at similar events with other high school bands, presented this opportunity. "We all were looking forward to it, we all decided it was a big opportunity for us," band senior Ivan Serafin said. "It was [an] experience, a way of making our performances more enjoyable." Photos by Lexi Critchett.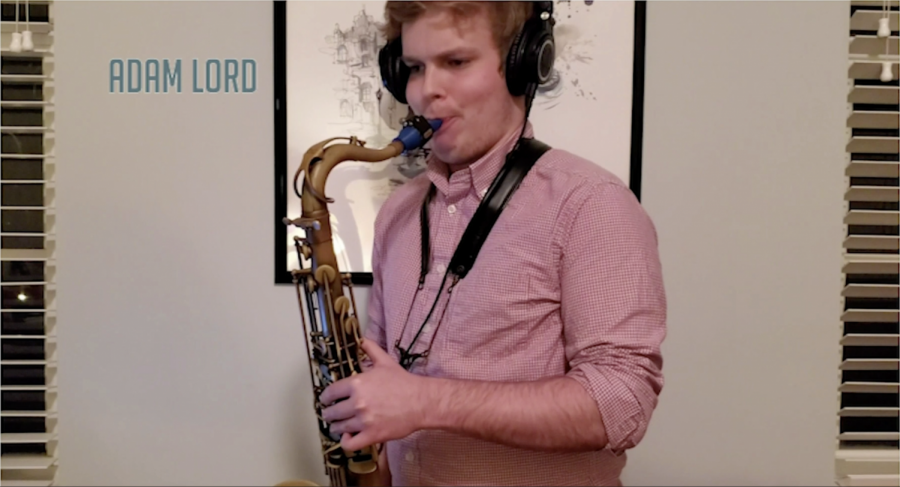 Students who excelled this year earned featured parts in the opening song of the concert, responsible for repeatedly listening to the song for months until they learned their part. "Trying to prepare for that specific song was more difficult than anything I've had to play in school," band senior Adam Lord said. "I had to get my part absolutely perfect, [so] there was a lot of work to put into that, more listening than I've ever had to do." Photo by Lexi Critchett.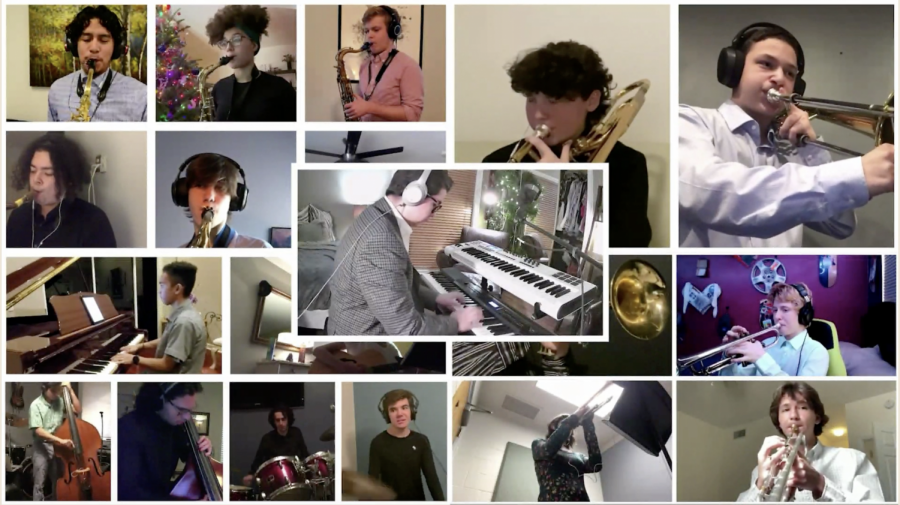 As the second concert of the year, the band faced several challenges when preparing and recording for the show. They could not practice together as they usually would leading up to a performance. "Problems occurred because not everybody has the same equipment,, and things like acoustics sound different," band sophomore Roman Ullian said. "[It took] a lot of communication, just making sure people get their stuff and making sure that what they have to do is prepared." Photos by Lexi Critchett.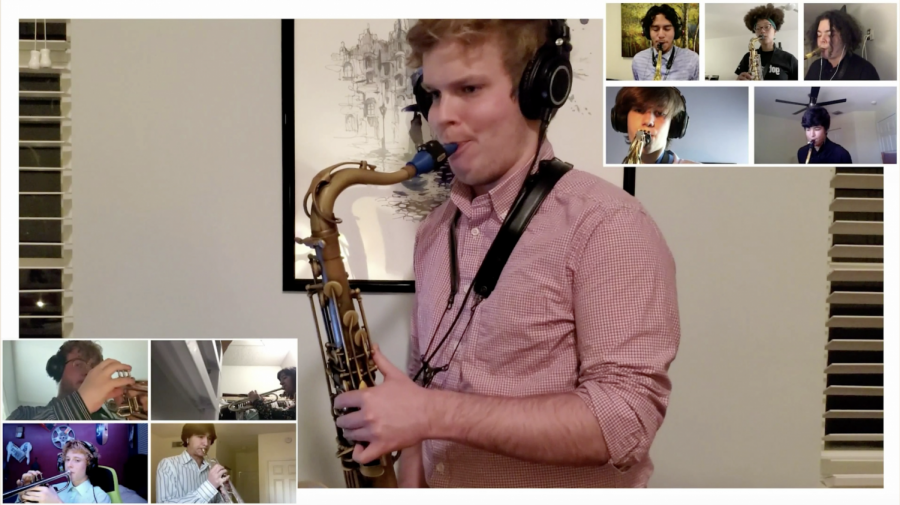 Founded by Sue Mingus in 1986, the Charles Mingus Institute was originally created as a way for jazz students to learn from some of the best musicians and experience new things. Since then, they have continued to promote Mingus's goal of preserving jazz, influencing students, and creating the next generation of jazz musicians. "Before even participating in the festival, I was a really avid listener of [Mingus'] music," Lord said. "His music is a lot more obscure, and it's a lot more personal because of his life experience … [The] personality put into his music is what initially attracted me to his sound, and I've been listening to him for like three years now. I just absolutely love his compositions." Photos by Lexi Critchett.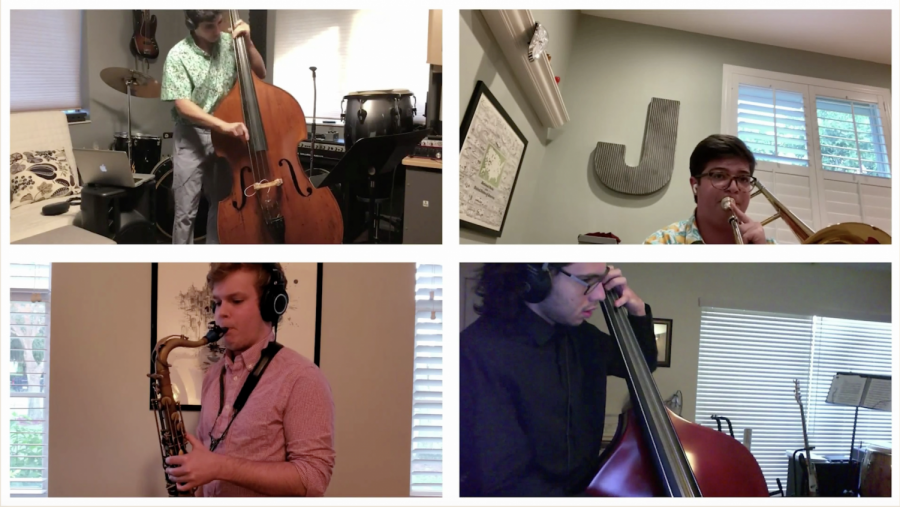 Once the ensemble received their two pieces in December, they began the process of individually learning the music. As the deadline approached, they were each responsible for recording their part while listening to a metronome and backing track to ensure proper tempo. The individual videos were sent to Mr. De Leon and edited together, before being sent to the program directors to incorporate into the concert video. Photos by Lexi Critchett.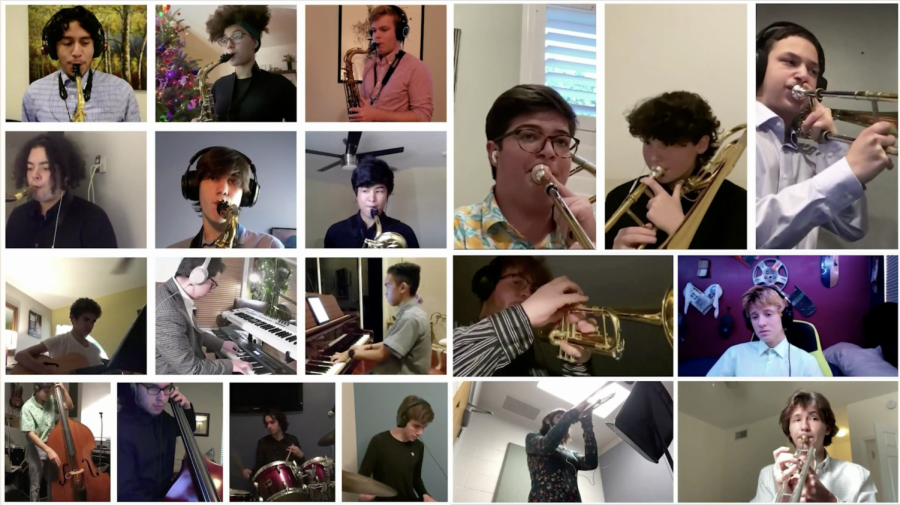 Despite the lack of audience interaction, ensemble members still try to connect with the music and translate the emotion through the screen to engage with the audience. "My favorite [piece] was 'Sweet Sucker Dance' because it was very slow and soulful, and we played it with a lot of emotion," band sophomore Stephanie Fay said. "I think about the music, and I think of ways that I can tell a story with it. It's like saying words through the music and telling a story." Photos by Lexi Critchett.